Cabo Arch Tour
Since Covid-19 additional measures have been implemented with Your safety in mind. Cabo Arch Boat Tour. Incredible Value, roundtrip transportation, Tequila tasting, 45-minute Glass Bottom Boat ride to explore the arch, the sea lion's colony, Lovers and Divorce Beach and much more. If this is not enough the Tour has flexible returns, return at 1, 3 or 5 pm, you decide, Beach time at Lovers Beach (If conditions allow), Shopping time, Explore the Marina or return right away. Its Your choice, this is of incredible value, you safe a very expensive Taxi and can do some extra exploring and return in any of the return hours available. If you are on a tight Budget this is Your option! See Los Cabos Main attraction, spend some Beach time at Lovers Beach and shop for souvenirs. Pre-booking is recommended, it's the most popular Tour in town!
The incredible granite rock formations that extend to Land End in Cabo San Lucas have, over time, become much more than mere boundary markers or evocatively shaped oddities. The jutting promontory is a living symbol of the city, a sort of cinematic shorthand; and to see so much as a silhouette is to know exactly where you are in the world. In addition to its geographic and symbolic importance, Land's End is also immensely important historically, and a thriving habitat for native flora and fauna, both above and below the waterline. Sea birds roost on craggy perches. Sea lions bask and bark. Marine life teems in the nutrient rich waters that hug the shore.
At dawn atop El Vigía (The Watcher), the large, humplike hill whose crest marks the high-point (500 feet) of the Land's End headland, the rising sun covers land and sea with a blanket of red-gold light, before slowly unveiling the slow-rolling waves of the Pacific that stretch to the western horizon. It's a scene that has been repeated innumerable times, and witnessed by innumerable generations of inhabitants, human and otherwise.
For some perspective, the Sea of Cortés was born about 5.3 million years ago. So for more than 25 million years–a vast expanse of time–tectonic plate shifting and other geological processes were inexorably moving the Baja California peninsula towards its present position.
Playa del Amor was often referred to as Doña Chepa, or Doña Chepita, after, as legend has it, a prostitute who had appropriated the area for business purposes. In fact, her activities may have suggested the beach's current moniker, which, if true, somewhat lessens the romance factor. Nonetheless, this lovely golden sand beach and its gently sloping underwater shelf are among Land's End's greatest treasures. Just beyond Lover's Beach is Neptune's Finger, another granite pinnacle, this one in the shape, as the name suggests, of a slightly bent finger rising from the deep. Corals, sponges and sea fans are among the most common sights for visiting divers. And beyond that, the Window to the Pacific, a vertical keyhole crack in the rocks at Land's End that allows boaters on the Sea of Cortés side to see through to the Pacific. Boobies and cormorants nest nearby. El Arco, the great arch itself, is also the boundary marker. It divides land from sea–it is the last stretch of uninterrupted land reaching down from Alaska to the southern tip of the 800 mile long Baja California peninsula–sea from sky, and the Sea of Cortés from the Pacific Ocean. A must visit during your Vacation in Los Cabos.
Restrictions
minimum age 6 years Heart, Back or Neck Problems Osteoporosis Expecting Mothers
Your adventures includes
Roundtrip Transportation Highly qualified Guides Tequila Tasting Baghuette Ham, Turkey, Tuna or Veggie 45 Minute Glass Bottom Boat Ride Shopping Time Beach Time (Depending Conditions) or Shopping Time
What to bring?
Hat or cap , Sunglasses Cash for Tips and Souvenirs Sun Block Camera Bathing Suite Towels change of clothing
From $45 to $60 USD 3 hoursEasyFamily 5 year +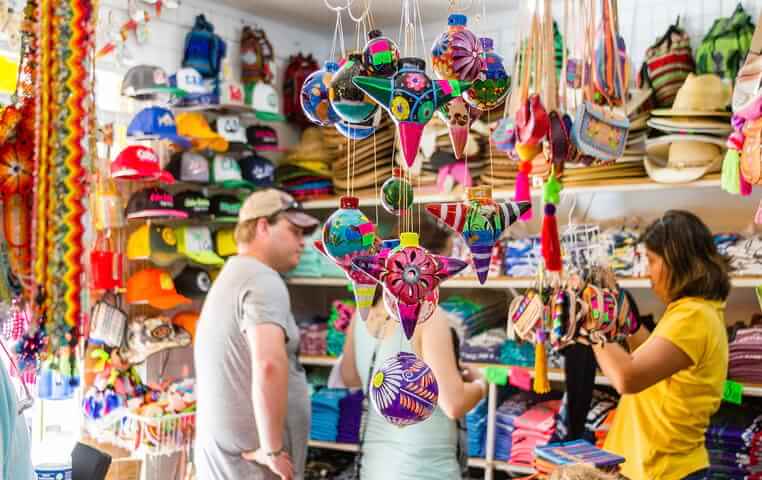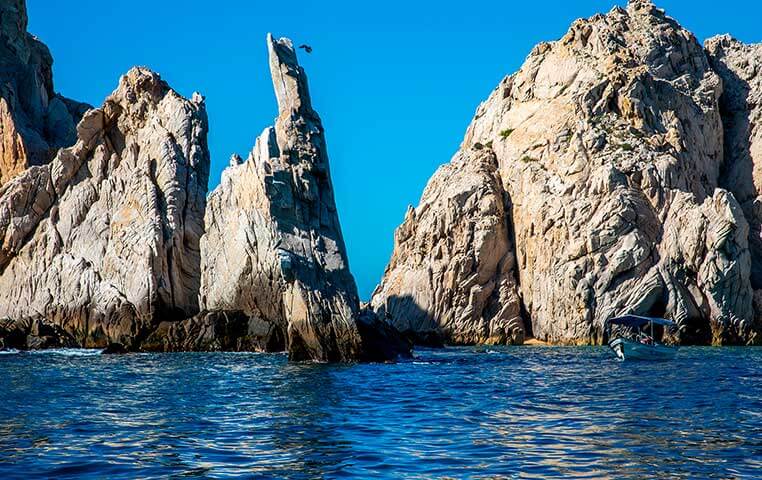 Do not forget to book your Airport arrival and departure transportation.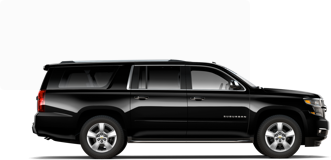 Los Cabos Private Roundtrip Transportation
1-5 passengers
Starting at
$120 USD
Los Cabos Private Roundtrip Transportation
1-10 passengers
Starting at
$125 USD