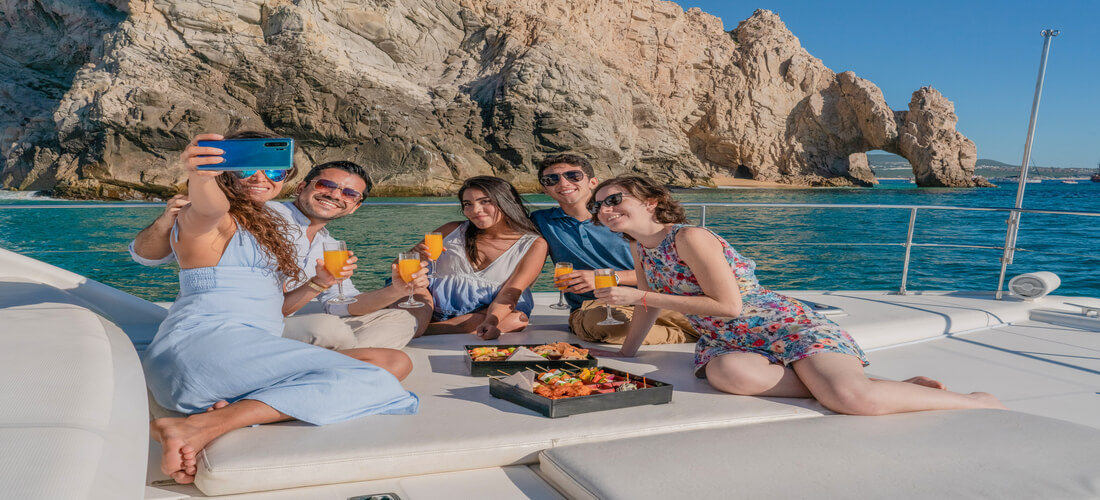 Whale Watching in Cabo

SPECIAL DEAL

SAVE 20% ONLINE
Whale Watching in Cabo
Door to Door Whale Watching in Cabo, your search for things to do in Los Cabos is over. Get picked up conveniently at your Hotel by our Professional Tour Guide who will start Your Whale Watching in Cabo Adventure right away with interesting Information about Los Cabos. Board you luxurious Catamaran and enjoy your welcome drink and snacks. First you explore the Los Cabos Arch and its surrounding areas for a few minutes to take incredible Photos, the Sea Lions Colony, Lovers and Divorce Beach and plenty of strange named Rock Formations. Head out the Pacific Ocean and Sea of Cortes for 2 hours of Whale Watching in Cabo, get to see Whales guaranteed close up. You will see how they flip their fins, spray water through their Blowholes, tails and possibly even see them breach out of the Water. This is definitely a spectacular show that nature has prepared for us. The Los Cabos Whale Watching Adventure is a must do in Los Cabos. Don't wait and book now, spaces are limited.
What will I see?
Humpback Whale
The humpback whale (Megaptera novaeangliae) is a species of baleen whale. It is one of the larger rorqual species, with adults ranging in length from 12–16 m (39–52 ft) and weighing around 25–30 metric tons (28–33 short tons). The humpback has a distinctive body shape, with long pectoral fins and a knobby head. It is known for breaching and other distinctive surface behaviors, that is why it is so popular with whale watchers. Males produce a complex song lasting 10 to 20 minutes, which they repeat for hours at a time. All the males in a group will produce the same song, which is different each season. Its purpose is not clear, though it may help induce estrus in females. Found in oceans and seas around the world, humpback whales typically migrate up to 25,000 km (16,000 mi) each year. They feed in polar waters, and migrate to tropical or subtropical waters to breed and give birth, fasting and living off their fat reserves. Their diet consists mostly of krill and small fish. Humpbacks have a diverse repertoire of feeding methods, including the bubble net technique. Like other large whales, the humpback was a target for the whaling industry. The species was once hunted to the brink of extinction; its population fell by an estimated 90% before a 1966 moratorium. While stocks have partially recovered to some 80,000 animals worldwide, entanglement in fishing gear, collisions with ships and noise pollution continue to affect the species.
Gray Whale
The gray whale (Eschrichtius robustus), also known as the grey whale, gray back whale, Pacific gray whale, or California gray whale, is a baleen whale that migrates between feeding and breeding grounds yearly. It reaches a length of 14.9 meters (49 ft), a weight of up to 41 tons (90,000 lb) and lives between 55 and 70 years, although one female was estimated to be 75-80 years of age. The common name of the whale comes from the gray patches and white mottling on its dark skin. Gray whales were once called devil fish because of their fighting behavior when hunted. The gray whale is the sole living species in the genus Eschrichtius, which in turn is the sole living genus in the family Eschrichtiidae. This mammal is descended from filter-feeding whales that appeared at the beginning of the Oligocene, over 30 million years ago. The gray whale is distributed in an eastern North Pacific (North American), and an endangered western North Pacific (Asian), population. North Atlantic populations were extirpated (perhaps by whaling) on the European coast before AD 500, and on the American coast around the late 17th to early 18th centuries. Even so, on May 8, 2010, a sighting of a gray whale was confirmed off the coast of Israel in the Mediterranean Sea, leading some scientists to think they might be repopulating old breeding grounds that have not been visited for centuries. In May and June 2013, a gray whale was sighted off the coast of Namibia – the first confirmed in the Southern Hemisphere. The round-trip journey of one gray whale has set a new record for the longest mammal migration, covering a distance of more than 22,000 kilometers across the Pacific Ocean. Her migration has shown new insight into how endangered species are making drastic changes in their life style.
Orca
Even though fewer common sightings are reported every year during Whale Season in Los Cabos. The killer whale or orca (Orcinus orca) is a toothed whale belonging to the oceanic dolphin family, of which it is the largest member. Killer whales have a diverse diet, although individual populations often specialize in particular types of prey. Some feed exclusively on fish, while others hunt marine mammals such as seals and other species of dolphin. They have been known to attack baleen whale calves, and even adult whales. Killer whales are apex predators, as no animal preys on them. A cosmopolitan species, they can be found in each of the world's oceans in a variety of marine environments, from Arctic and Antarctic regions to tropical seas, absent only from the Baltic and Black seas, and some areas of the Arctic Ocean. Killer whales are highly social; some populations are composed of matrilineal family groups (pods) which are the most stable of any animal species. Their sophisticated hunting techniques and vocal behaviors, which are often specific to a particular group and passed across generations, have been described as manifestations of animal culture. The International Union for Conservation of Nature assesses the orca's conservation status as data deficient because of the likelihood that two or more killer whale types are separate species. Some local populations are considered threatened or endangered due to prey depletion, habitat loss, pollution (by PCBs), capture for marine mammal parks, and conflicts with human fisheries. In late 2005, the southern resident killer whales, which swim in British Columbia and Washington state waters, were placed on the U.S. Endangered Species list. Wild killer whales are not considered a threat to humans and no fatal attack on humans has ever been documented, but there have been cases of captive orcas killing or injuring their handlers at marine theme parks. Killer whales feature strongly in the mythologies of indigenous cultures, and their reputation in different cultures ranges from being the souls of humans to merciless killers.
Restrictions
Minimum Age 8 years, Expecting Mothers, Need to remove Footwear,
Your adventures includes
Premium Open Bar, Round Trip Transportation, 2 hours Whale Watching, Deli-Snacks, Professional Tour Guide,
What to bring?
Camera for Fantastic Photos, Sunscreen, Hat, Sunglasses, Non Slip Shoes, Light Jacket
From $105 to $125 USD 2 hoursEasyFamily 5 year +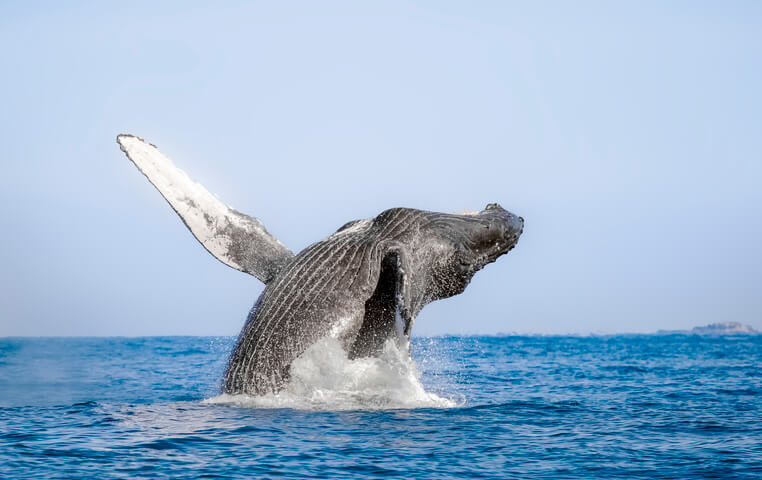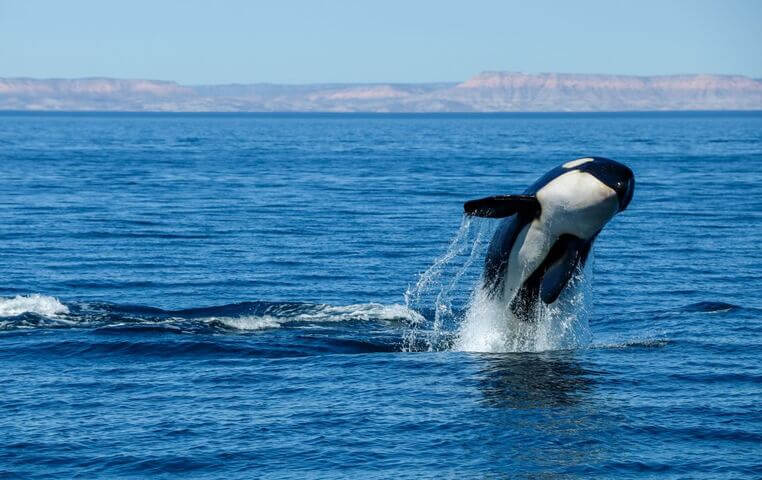 Do not forget to book your Airport arrival and departure transportation.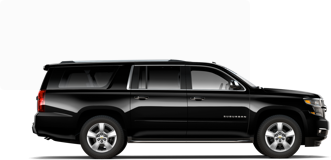 Los Cabos Private Roundtrip Transportation
1-5 passengers
Starting at
$145 USD
Los Cabos Private Roundtrip Transportation
1-10 passengers
Starting at
$140 USD