Los Cabos Sunset Boat Tour

SPECIAL DEAL

SAVE 51% ONLINE
Los Cabos Sunset Boat Tour
Are you looking for things to do in Cabo in 2023 and 2024? If a Sunset Cruise in Cabo is something you are considering, look no further. Fun, Entertaining, Show, Adventure and Dancing include it all in our Sunset Cruise in Cabo San Lucas. After a quick check-in at a private and exclusive Peer you are boarding the state-of-the-Art Catamaran, upper or lower deck, its your choice. First foot on the boat you are received with a Welcome drink to start your fun afternoon and evening. Take your seat in our Sunset Cruise in Cabo and let the show and fun begin. Throughout the entire night enjoy an unlimited National Open Bar that includes Beer, Mixed Drinks, Margaritas, Tequila and Cocktails. The elegant Catamaran leaves the Los Cabos Marina and within a short time you discover Lands End. Take stunning photos of you in front of Pelicans Rock, Lovers Beach, Neptune's Finger, The window towards the Pacific Ocean, the Sea Lions Colony and of course Los Cabos Main Landmark, the Los Cabos Arch. While your eyes are delighted by one of the most impressive and never repeating Sunsets, you get that perfect Photo by the Los Cabos Arch. The professional Master of Ceremony and DJ are keeping you entertained with the most popular current and past Music while the Bar Tenders work hard to serve those perfect Cocktails to you. Service is just outstanding and 1st class.
In our Sunset Cruise in Cabo, you are also visiting the Pacific Ocean and take a look at the counter part of Lovers Beach, called the Divorce Beach. You are now looking at one of the most impressive Beaches and home to Hollywood Stars and the Rich called Pedregal. Now its time to anker the Boat in front of Los Cabos Main Beach, El Medano, dinner that has been prepared freshly and with passion and love is started being served, the delicious smell has gotten to you earlier and has started that loving hunger right away. Enjoy a great Chicken or Beef Fajita Dinner, with Salad Bar, Mexican Salsas and Chips. Many repeat dinners because it is so delicious and freshly prepared, the Ocean Breeze and Fresh Air has helped to work up the hunger even more. Accompanied with your favorite drink, great Music, fun ambience and an impressive view its definitely a fantastic Dinner experience. It is getting darker and the Disco Lights are starting to shine, its time for Dancing under the Stars to your favorite Music. Move your body to the most popular songs from all times, make friends and laugh, dance some more and get another drink from your unlimited National open Bar. Slowly the Boat is returning back to the Los Cabos Marina with the Party advancing to the maximum ambience. It has been a fantastic and perfect late afternoon and evening, half of the people return to their Hotels, many others stay in the Los Cabos Marina and keep the Party ambience going in one of the Bars of Nightclubs until dawn. Its your choice. Its both, a great evening starter or a fantastic Evening ending. Guarantee your spaces by reserving early.
Included:
► 2 Hour Catamaran Sunset Cruise
► Unlimited Open Bar
► Tequila, Rum, Vodka, Whiskey, Soft Drinks, Juices
► Large Variety of Exotic Mixed Cocktails and Drinks
► Buffet Dinner
► Entertainment, Music, Dancing and Show
► Stop at the Arch of Cabo San Lucas, Sea Lions Colony
► Lands End and Lovers Beach
Not included:
► Gratuities
► Transportation (Availible for 20 Usd payable at Check In)
► 5 Usd Port Fee per Person
Other Boat Tours
Snorkeling Catamaran Tour (Click here for further Information)
If you are an active person and enjoy water sports a Snorkeling Catamaran Cruise will first take you to the Los Cabos Arch and Lands' End, the Sea Lions Colony and Lovers Beach for incredible must do Photos in Los Cabos. Then head to Chileno Bay or Santa Maria Bay for a snorkeling adventure at a natural coral reef. This adventure includes also an open Bar after your snorkeling activity and Lunch. Entertainment, Music and Dancing is also part of this adventure in Los Cabos.
Snorkeling Sailing Tour (Click here for further Information)
Your first stop in the Snorkeling Sailing Tour in Los Cabos is also the World-Famous Arch and Lands' End with the stop at Lovers Beach and the Sea Lions Colony for incredible Photos. This Adventure includes a premium open Bar after your snorkeling activity and delicious Food, Snorkeling Equipment and also a Stand-up Paddle. Active and yet relaxing as you sail away to Chileno or Santa Maria Bay for your snorkeling activity. If you are looking to stay away from larger crowds and enjoy Sailing and Snorkeling this is a must do in Cabo.
Sunset Sailing Tour (Click here for further Information)
Sailing to explore the Los Cabos Arch is the deluxe, romantic, relaxing and Soul soothing option to discover Lands End, the Los Cabos Arch, the Sea Lions Colony, Lovers Beach and Pelicans Rock. With your premium open Bar, delicious snacks, the breeze in your hair you are Sailing into the Pacific Ocean after exploring Lands' End to watch one of the most beautiful Sunsets in the World. It is time for fantastic Photos for your Social Media and memories to cherish for a long time. If you are looking for a relaxing, luxurious and crowds avoiding Tour this is your choice. On top of Premium Drinks, great Food, relax and enjoy world class service and a luxurious Sailing Boat.
Pirate Sunset Boat Tour (Click here for further Information)
Fantastic Pirate Show on a real Pirate Boat with open bar, dinner and entertainment. Don't walk the plank on this sword swinging and entertaining Sunset Show Pirate Boat Cruise. Hop on board and enjoy.
Pirate Snorkeling Tour (Click here for further Information)
Great for Adults and Kids is the Pirate Boat Snorkeling Tour. Explore the Los Cabos Arch, the Sea Lions Colony and Lovers Beach prior to your snorkeling Adventure at Chileno Bay or Santa Maria Bay. Pirate Lunch and open Bar is included in this Snorkeling Tour in Los Cabos.
Restrictions
Heart, Back or Neck Problems Osteoporosis
Your adventures includes
Premium Open Bar Fajita Dinner Arch, Sea Lions Colony, Lands End Spectacular Sunset Entertainment
What to bring?
Hat or cap , Sunglasses Camera Cash for Tips and Souvenirs Light Sweater Sun Block
From $45 to $89 USD 2 hoursEasyFamily Back problems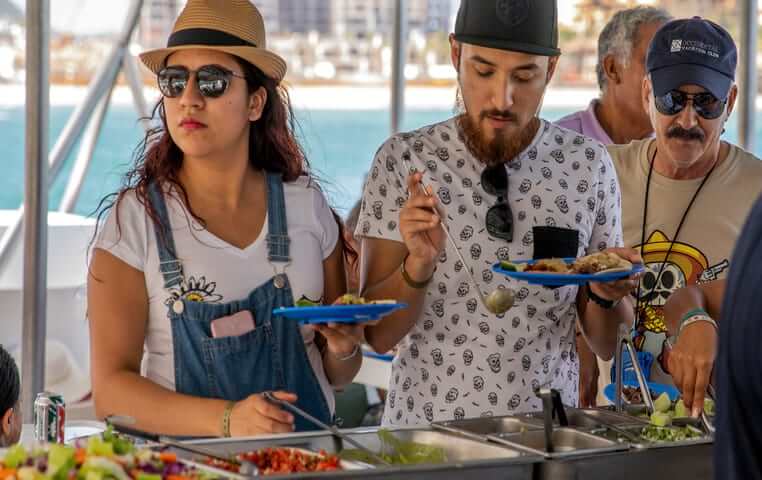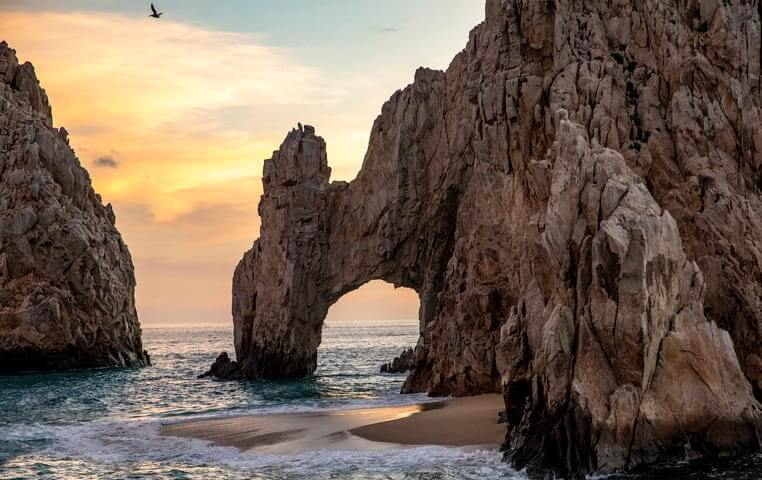 Do not forget to book your Airport arrival and departure transportation.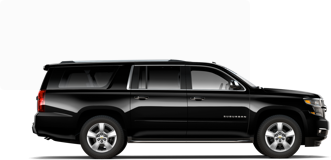 Los Cabos Private Roundtrip Transportation
1-5 passengers
Starting at
$145 USD
Los Cabos Private Roundtrip Transportation
1-10 passengers
Starting at
$140 USD