Cabo San Lucas Parasailing
In our Cabo San Lucas Parasailing Tour Get a Birds Eye view of Cabo San Lucas, Lands End and Medano Beach (Most popular beach in Cabos). We have chosen this Cabo San Lucas Parasailing Tour for you because they are proud to be the only parasailing provider in Los Cabos with all required safety equipment and guide certifications. They are certified by WSIA, the Water Sports Industry Association, and follow all their strict operating and safety standards. As the boat ventures out from the Los Cabos Marina and into the bay, you will be fitted with a harness and then, one at a time, you will sit down on the back of the boat. The rest is simple and easy in this Los Cabos Parasailing Tour…the boat does the work! You will soar up to 600 feet, depending on wind and water conditions. Enjoy Land's End, the Arch, Lovers' Beach, and the entire Cabo shoreline – all from a bird´s-eye view. When you're done, your boat staff will bring you back to where you started: dry and sitting down on the back of the boat deck. But you also have the option of skimming the water during your flight, it's your choice. This adrenaline and yet pacific adventure is a must do in Cabo.
The first ascending-gliding parachute was developed by Pierre-Marcel Lemoigne in 1962. The same year, Lemoigne established an Aeronautical Training Center to introduce his new ascending-gliding parachute as a training tool for parachutists. The technique allows parachutists to train more efficiently by towing the parachutist to a suitable altitude, then releasing them to practice landings. This training method proved cheaper than—and just as effective as—an airplane. In 1963 Jacques-André Istel from Pioneer Parachute Company bought a license from Lemoigne to manufacture and sell the 24-gore ascending-gliding parachute which was trade-named "parasail.
In 1974, Mark McCulloh invented the first self-contained parasail launch and recovery vessel that incorporated a hydraulic winch and canopy assist mast that collectively launched and retrieved the parasail canopy and parasailors to and from the vessel flight deck. McCulloh's invention was patented in 1976 and later referred to as a "WINCHBOAT" which the set the first parasail equipment industry standard that is utilized by all commercial parasail operations around the world.
In early 1976, Brian Gaskin designed, created, and tested the first 16-gore canopy design which he named "Waterbird". The Waterbird was revolutionary in its canopy design, its unique tow yoke harness arrangement, its construction, and the use of zero porosity fabrics which allowed it to be used over water safely. The majority of commercial parasail operators then moved to the 16-gore canopy arrangement. In 1976 Gaskin founded his company, Waterbird Parakites, which is still in operation today, producing commercial and recreational 16-gore parasails.
In April 2013, the first ASTM parasail weather standard was approved. With the help of the WSIA, and the chair of the parasail committee, Matthew Dvorak, owner and operator of Daytona Beach Parasail, Inc. the new standard was implemented. This is the first standard in the parasail industry with three more in the works to be approved later this year. This standard was the first step in bringing the otherwise unregulated industry into a more uniformed and safe industry!
Restrictions
Minimum Age 8 Years Minimum Weight 90 Pounds Maximum weight 250 pounds Expecting Mothers Heart, Back or Neck Problems According to Sea Conditions Boat Trip can be rough
Your adventures includes
Highly qualified Guides Use of Professional Equipment Bottled Water
What to bring?
Comfortable Clothing, Bathing Suit OK Hat or cap , Sunglasses Sun Block change of clothing Cash for Tips and Souvenirs
From $55 to $55 USD 1 hoursModerateFamily Back problems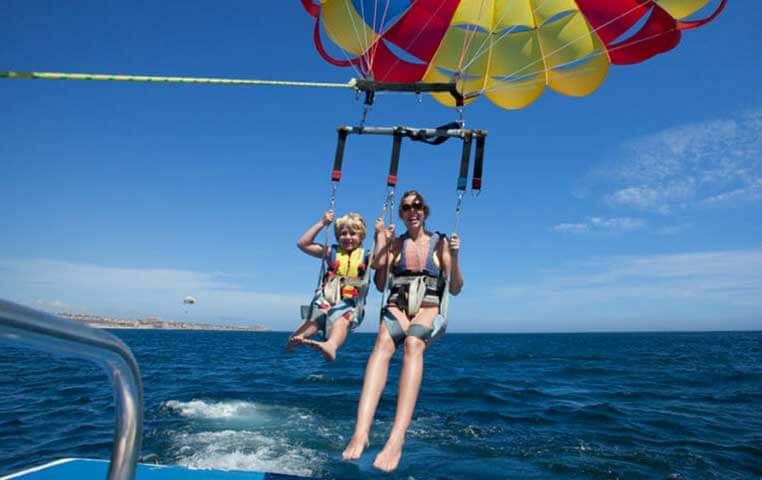 Do not forget to book your Airport arrival and departure transportation.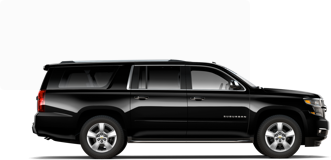 Los Cabos Private Roundtrip Transportation
1-5 passengers
Starting at
$120 USD
Los Cabos Private Roundtrip Transportation
1-10 passengers
Starting at
$125 USD