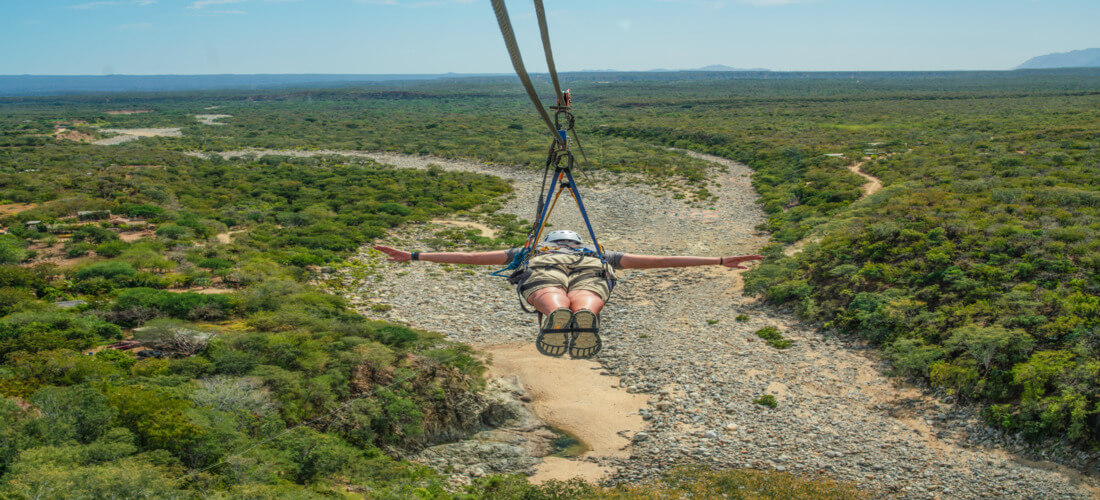 Los Cabos Zip Line Tour

SPECIAL DEAL

SAVE 35% ONLINE
Los Cabos Zip Line Tour
Fly through the Los Cabos Skies in this adrenaline filled Zip Line in Cabo, Los Cabos largest and fastest Zip Line in Cabo with over 4000 Feet of Zip Lines. Your search for things to do in Los Cabos is over, scribble of Your Bucket List with this amazing Zip Line in Cabo and fight Your fear of heights or fulfill your hunger for Adrenalin. This safe Adventure is a challenge, you are always accompanied by a professional Zip Line Tour guide, safety for this Zip Line in Cabo company comes always first.
This is the #1 outdoor activity in Cabo, awarded as Travelers' Choice 2020 and rated as one of the TOP 10 Experiences in Mexico!
Join our expert guides for an unbeatable zip line tour, active hike, and fun Polaris UTV off-roading excursion. We are the only zip line operator in Cabo to offer double-security zip lines which comply with international ACCT standards guaranteeing the highest levels of safety.
Rappel from rock walls, brave the commando bridge, zip tandem style and upside down before swinging high over the canyon on our "Pendulum!" Traverse the canyon on a series of exciting, extreme canopy lines in Cabo, including the longest and fastest line in Mexico, the "Superman!"
Clocking in at 100 kph and over 4,000 feet in length, our zip line tour will give you an exhilarating and breathtaking bird's eye view of the awe-inspiring scenery of this UNESCO protected biosphere reserve! The fun does not end there! Prepare to get dusty as you off-road on your very own Polaris UTV, turning and weaving through our specially designed course built for maximum excitement!
Frequently asked questions for Zip Line in Cabo
Question: Is Zip Lining dangerous?
Answer: No, Zip Lining is a safe and fun activity, the safety regulations, equipment and procedures are International standard and considerably above what needs to be done to make this a safe Adventure.
Question: Does the tour include transportation from my Hotel, Condo or Airbnb?
Answer: Round Trip Transportation is included in your adventure from Hotels, Condos or Airbnb (For some locations you may have to move to a close by meeting point).
Question: Why do I have to pay and Entrance Fee of 20 Usd apart of my Tour Price?
Answer: The 20 Usd "Entrance Fee" is a Wild Life Conservation Fee, to keep everything clean and in ecologic harmony.
Question: Is the Tour physically challenging, Do I need to be in Top shape?
Answer: The Zip Lining itself is very easy and you do not need to be an athlete to do this. Take into consideration that you have to walk from one zip line station to another and Zip Lining departure points are in an elevated spot. You should be used to walk up hill.
Question: How much time is the Zip Line Tour?
Answer: To complete the lines it is approximately 1 hour and a half, with fitting, instructions and set up the Tour is approximately 2 hours long. Adding on transportation both ways take into consideration 4 to 5 hours for your Adventure.
Question: Can I use my Go Pro or Camera during the Zip Line Tour?
Answer: The use of Cameras or Go Pro is not allowed during the Adventure. A fall of Cameras, Phones or equipment from 300ft above into a Canyon ruins any Camera or Go Pro, access is almost impossible for recovery. A professional Photographer will be taking photos of your adventure, at the end of the Tour you can purchase the Photos.
Question: What happens if I get sick the day of the Tour and cannot go to my Adventure?
Answer: We can re-schedule your Tour for later and when you feel better or with a medical certificate you can get a full refund for up to 2 people.
Question: What if my Vacation gets cancelled because of Covid-19?
Answer: You get a full refund the day you communicate this to us.
Question: Can I get sick with Coronavirus during the Tour?
Answer: All Bio Safety measures have been taken during your transportation, check in and tour to avoid sickness with Intense cleaning, Social Distancing, mask wearing and Anti-bacterial gel anywhere. Thousands of people are still currently enjoying Adventures in Los Cabos.
Why this Zip Line Tour and not another?
Safest Zip Line in Los Cabos

Longest and Fastest Zip Lines in Los Cabos

Free Roundtrip transportation included

Adventure Park

Trained and certified Zip Line Guides

International Safety Certifications

Polaris UTV Buggy Ride Included
Other Adventure Adrenalin Tours in Cabo
Bungee Jumping in Cabo (Click here for further Information)
Jumping into the abyss of a Canyon Desert Oasis? An incredible safe and fun Bungee experience in Cabo that gets your blood running through your veins, work against your fears and accept a challenge only a few are willing to take on. The 1st step is the always the most difficult followed by freedom and an incredible feeling of having done it.
Cabo Giant Swing (Click here for further Information)
Or why not return to Childhood and hop the Giant Swing that is 300 feet above the ground, making it without a doubt the biggest swing you've ever seen and the most amazing experience of your lifetime! The Giant Swing is a must-do for an Adrenalin Junkie. This adrenaline-packed ride is very smooth, exhilarating and can be done alone or with a companion. On your count, you'll free fall and start swinging in a pendulum of a 240-foot radius at 96.5 km/hour. Are you ready?
Cabo Parasailing Tour (Click here for further Information)
Why not Parasailing in Cabo? Another Adrenalin, safe and fun Adventure to do in Cabo for Outdoor and Adventure Lovers. Get a Birds Eye view of the Los Cabos Arch and lands' End alone or in tandem. It is easier than you think and you even can land back on the Boat if you do not want to get wet. Incredible fun and another challenge that you can scribble of your bucket List.
Whale Shark Snorkeling in La Paz (Click here for further Information)
Another fantastic and adventurous option that gets your blood pumping is Swimming and snorkeling beside Giant but gentle Whale Sharks in the La Paz Bay. Definitely also a fantastic Adventure for Outdoor Lovers and Adventure seekers. Plan for a full day of fun and Adventure with stunning sceneries of the Baja.
Snorkeling in Cabo Pulmo National Park (Click here for further Information)
Swimming and snorkeling with Bull Sharks, Giant Turtles, manta rays and other beautiful Sea creatures that get your Blood pumping and is a heaven for Outdoor and adventure lovers. The adventure starts already with getting there, Cabo Pulmo is only accessible via Dirt Roads. Snorkeling in Cabo Pulmo is more expensive but it is worth every penny spent.
How save is the Zip Line activity?
The Los Cabos Zip Line Tour is very safe, you only have to fight your fear of heights. The certified Guides are always pending and you have one in front and another one on the back of you. you get a detailed class in a nicely designed training area that shows you how to brake and slow down, how the body reacts to movements and every little detail needed.
What Equipment is being provided?
A Harness that connects twice to the lines and keeps you safe

A Helmet

Safety Goggles

Locker to store your belongings

Helmet Cameras are available for an additional charge

Showers and Changing areas
What if I am afraid in the last minute to do this?
In the case of a last-minute change of mind you can change to several other activities available in the same place without extra charge. Perhaps the Camels, Horses, ATV or Dune Buggy could be an option for change. But once you can see how safe this is and feel the adrenalin rush chances are you want to go again. Sometime people slow down too much and get stuck in the middle of the line, a Guide will come and assist you.
How should I dress?
Closed Shoes, no sandals, they can fall, if you forget Guides tape them to your foot

Shorts are fine

Use an old T-Shirt or Shirt that can get dirty and you will not regret it when it gets dirty.

leave Camera, Jewelry in your Locker or Safety Deposit Box

Check your Pockets, do not have things that can fall out of your pants
Is this a physical difficult Activity?
If you are in regular shape you are fine, there is some walking in between lines that require some strength walking uphill. The activity itself is easy, just sit and soar down the Zip Lines. If you have difficulty walking uphill let me know, we can always look for assistance with one of our ATV, s or Buggies in between lines.
How do I feel during my Cabo Zip Line Tour?
Once you put on that Harness and Helmet, get settled in and hop on the Practice line your adrenalin starts to pump and the feeling of your adventurous site starts to overtake you entire Body. The 1st Zip Line is usually the one that gets your Adrenalin pumping the most. You are looking down the Canon and along the zip line while your Tour guide sets you up for your first line, meanwhile you see and HEAR people around you doing Bungee Jumping, the Giant Swing and the excitement about you soaring down the line start to build up. It is time, you are hooked up twice to the line with your Harness and your guide gives you the OK to take on your first zip line out of 8. The 1st is always the shortest and slowest to build up your confidence and readiness for the other 7 longer, faster and higher lines. You are now sliding down the 1st line, the wind blows into your face and you look around you and encounter incredible views of the Canon and the natural Oasis below, you feel fantastic and like a bird flying through the skies. You are getting close to your 1st stop and the guide indicates you to put on the brakes. With an easy movement of your hands you brake and arrive to your 1st platform so excited, accomplished and ready for more. Now that you discovered how easy it is, you are ready for the longest, fastest and highest 7 zip lines in Los Cabos. One after another you are soaring down the lines and having a never imagined blast, your adrenalin starts to adapt to your knowledge and ease that you have learned throughout your 1st zip lines. In less than 2 hours you have experienced speeds and heights like never before, got your heart pumping and generated Adrenalin enough to power a Semi Truck, now it's time and you are ready for a Tequila or Beer. 10 out of 100 people have the fear of heights and even changing a light bulb becomes a challenge, you have just mastered 8 of the longest, fastest and HIGHEST Zip Line in Latin America. Congratulations.
Restrictions
Back or Neck Problems Expecting Mothers not being able to walk uphill in Intervals of 5 to 15 minutes younger than 8 Years minimum weight 55 pounds Maximum weight 250 pounds Vertigo Osteoporosis
Your adventures includes
Roundtrip Transportation Highly qualified Guides Use of Professional Equipment Training Session Free Locker with oficial ID Bottled Water
What to bring?
closed comfortable shoes change of clothing Sun Block Cash Money for 20 Usd Park Entrance Fee per person, Souvenirs and Photos , 25 Usd Colision Insurance not included
From $99 to $129 USD 4 hoursModerateFamily Back problems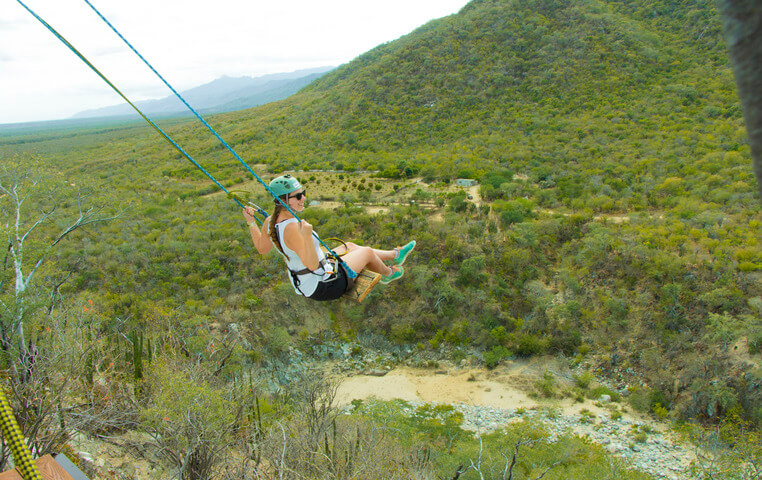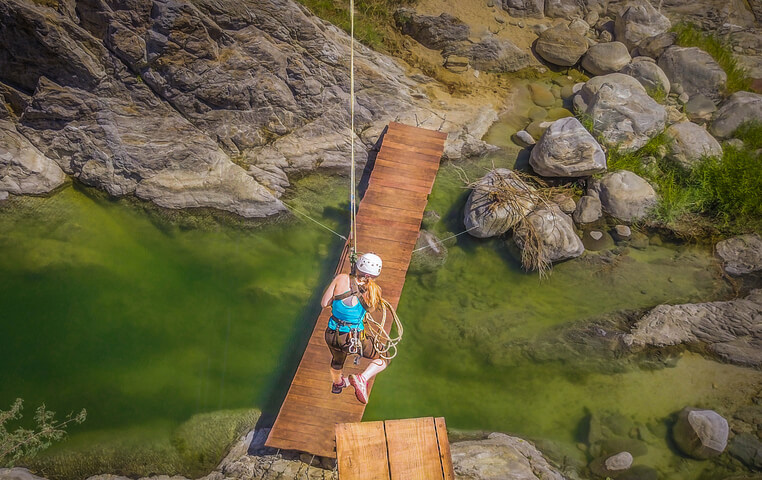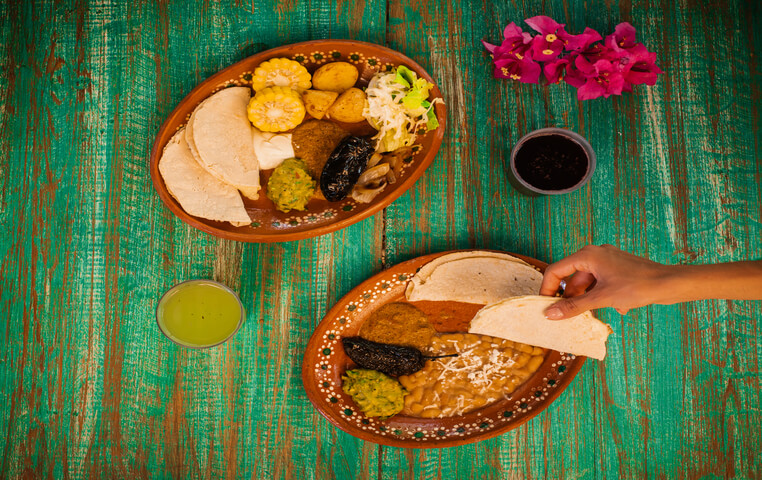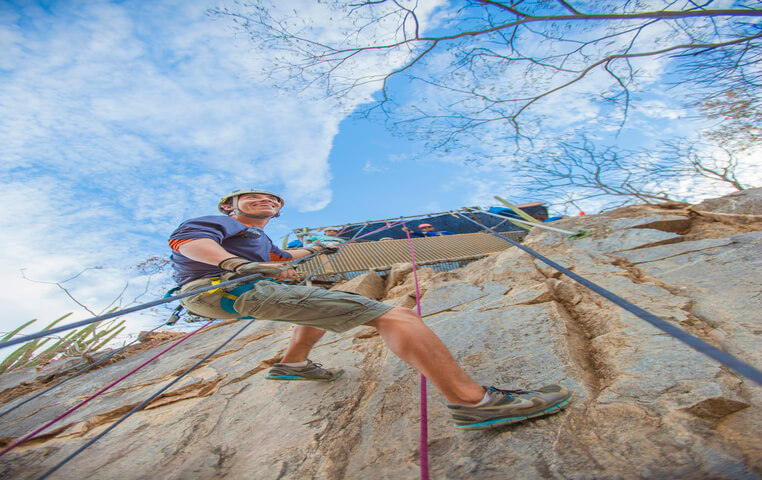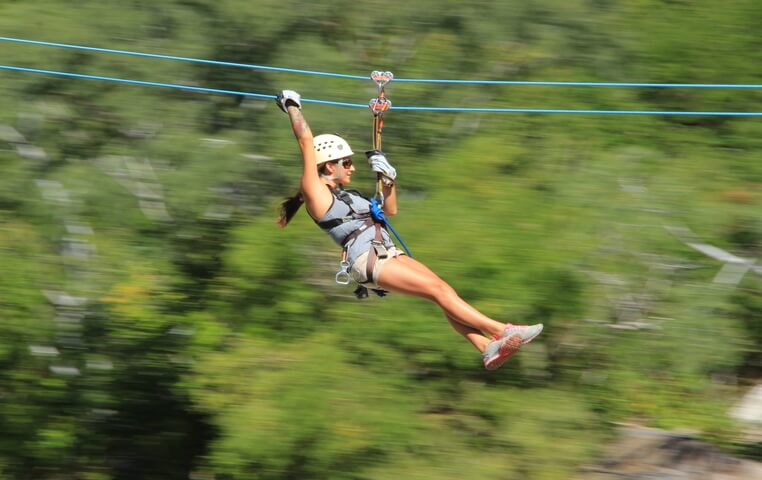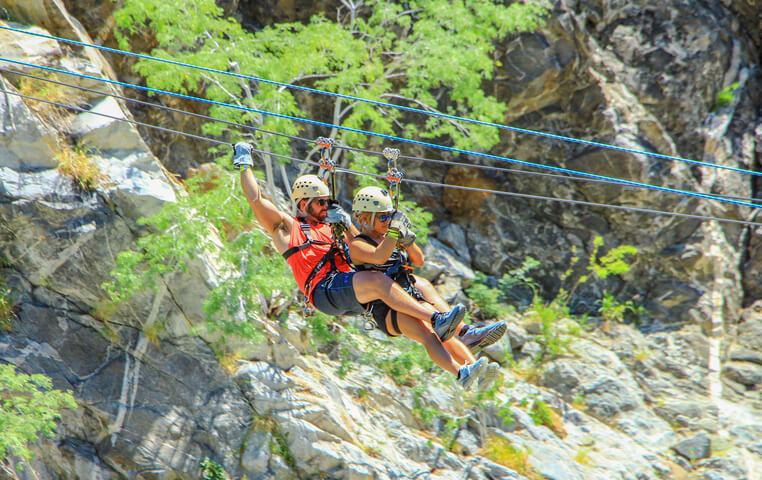 Do not forget to book your Airport arrival and departure transportation.
Los Cabos Private Roundtrip Transportation
1-10 passengers
Starting at
$140 USD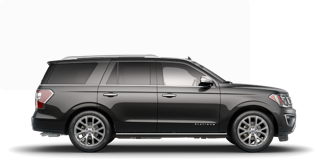 Los Cabos Private Roundtrip Transportation
1-5 passengers
Starting at
$140 USD