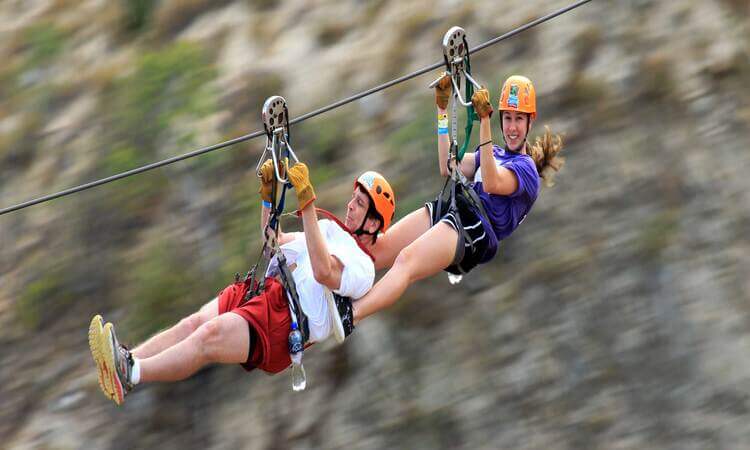 Los Cabos Zip Line Tour

SPECIAL DEAL

SAVE 5% ONLINE
Los Cabos Zip Line Tour
Fly through the Los Cabos Skies in this adrenaline filled Los Cabos Zip Line Tour in Los Cabos largest and fastest Los Cabos Zip Line Tour with over 2300 Feet of Zip Lines, this is almost the length of 5 Football Fields. Scribble of Your Bucket List with this amazing Los Cabos Zip Line Tour and fight Your fear of heights or fulfill your hunger for Adrenalin. This safe Adventure is a challenge, you are always accompanied by a professional Zip Line Tour guide, safety for this Los Cabos Zip Line Tour company comes always first. The Birds Eye views of the Baja Desert Mountains and the natural Oasis 300 feet below you are stunning. The amazing experience includes door to door roundtrip transportation for Your convenience and safety. You should be in good physical shape, some hiking and walking in between zip lines is necessary but post the excursion a cold beer at the parks restaurant will take care of it. ncluded and without extra charge is the fantastic Animal Kingdom visit with Iguanas, love-birds, macaws and many more friends are waiting for you. Also included in Your adventure is a walk over the longest wooden hanging bridge in America and the largest of its kind in the world. Adrenalin filled day with fantastic added value will make you have a tremendous day of fun.
Why this Zip Line Tour and not another?
Safest Zip Line in Los Cabos

Longest and Fastest Zip Lines in Los Cabos

Free Roundtrip transportation included

Adventure Park

Trained and certified Zip Line Guides

International Safety Certifications

Free entrance to Zoo of local Animals

Free access to the largest wodden hanging bridge in Latin America

Pool and Oasis included
How save is the Zip Line activity?
The Los Cabos Zip Line Tour is very safe, you only have to fight your fear of heights. The certified Guides are always pending and you have one in front and another one on the back of you. you get a detailed class in a nicely designed training area that shows you how to brake and slow down, how the body reacts to movements and every little detail needed.
What Equipment is being provided?
A Harness that connects twice to the lines and keeps you safe

A Helmet

Safety Goggles

Locker to store your belongings

Helmet Cameras are availible for an additonal charge

Showers and Changing areas
What if I am afraid in the last minute to do this?
In the case of a last minute change of mind you can change to several other activities availible in the same place without extra charge. Perhaps the Camels, Horses, ATV or Dune Buggy could be an option for change. But once you can see how safe this is and feel the adrenalin rush chances are you want to go again. Sometime people slow don too much and get stuck in the middle of the line, a Guide will come and assist you.
How should I dress?
Closed Shoes, no sandals, they can fall, if you forget Guides tape them to your foot

Shorts are fine

Use an old T-Shirt or Shirt that can get dirty and you will not regret it when it gets dirty.

leave Camera, Jewlery in your Locker or Safety Deposit Box

Check your Pockets, do not have things that can fall out of your pants
Is this a physical difficult Activity?
If you are in regular shape you are fine, there is some walking in between lines that requiere some strength walking uphill. The activity itself is easy, just sit and soar down the Zip Lines. If you have dificulty walking uphill let me know, we can allways look for assistance with one of our ATV,s or Buggies in between lines.
Ho do I feel during my Cabo Zip Line Tour?
Once you put on that Harness and Helmet, get settlet in and hop on the Practice line your adrenalin starts to pump and the feeling of your adventurous site starts to overtake you entire Body. The 1st Zip Line is usually the one that gets your Adrenalin pumping the most. You are looking down the Cañon and along the zip line while your Tour guide sets you up for your first line, meanwhile you see and HEAR people around you doing Bungee Jumping, the Giant Swing and the excitement about you soaring down the line start to built up. It is time, your are hooked up twice to the line with your Harness and your guide gives you the OK to take on your first zip line out of 8. The 1st is allways the shortest and slowest to built up your confidence and readyness for the other 7 longer, faster and heigher lines. You are now sliding down the 1st line, the wind blows into your face and you look around you and encounter incredible views of the Cañon and the natural Oasis below, you feel fantastic and like a bird flying through the skies. You are getting close to your 1st stop and the guide indicates you to put on the brakes. With an easy movement of your hands you brake and arrive to your 1st platform so excited, accomplished and ready for more. Now that you discovered how easy it is, you are ready for the longest, fastest and heighest 7 zip lines in Los Cabos. One after another you are soaring down the lines and having a never imagined blast, your adrenalin starts to adapt to your knowledge and ease that you have learned throoughout your 1st zip lines. In less than 2 hours you have experienced speeds and heights like never before, got your heart pumping and generated Adrenalin enough to power a Semi Truck, now its time and you are ready for a Tequila or Beer. 10 out of 100 people have the fear of heights and even changing a light bulb becomes a challenge, you have just mastered 8 of the longest, fastest and HEIGHEST Zip Line in Latin America. Congratulations.
More Information
This Adventure takes place in an adventure park located in the tourist corridor of Cabo San Lucas – San José del Cabo where you will find many activities and some extreme sports. Within its 115 hectares you will find the zip-lining largest circuit in Baja! They also have "La Gondola" a funicular unique in its style with glass floors where you marvel with this amazing view. You will be amazed by this 18 ton engineering wonder with a capacity of 15 persons. La Gondola can withstand almost 140 tons sustained by its four steel cables of 35 tons each.
The owner and passionate Manager has travelled the world, has researched the best methods, equipment and techniques. Now after over 15 years, and plenty of hard work invested working with the Best and safest engineering firms, he has perfected the attractions to be able to offer you a unique experience, trustful and very safe. In addition, due to their environment conservation policies, they have designed all their activities so that they blend with the ecosystem without disturbing it while taking advantage of their geographical characteristics and thus preserve its flora and fauna.
Explore the natural wonders of Mexico in this Eco Park. This Park opens its doors as the second ecological park from the Eco Park family following the idea of living an unforgettable adventure practicing extreme activities while coexisting with nature as you can do daily in the first Eco Park, Tapalpa.
Restrictions
Back or Neck Problems Expecting Mothers not being able to walk uphill in Intervals of 5 to 15 minutes younger than 8 Years minimum weight 55 pounds Maximum weight 250 pounds Vertigo Osteoporosis
Your adventures includes
Roundtrip Transportation Highly qualified Guides Use of Professional Equipment Training Session Free Locker with oficial ID Bottled Water
What to bring?
closed comfortable shoes change of clothing Sun Block Cash Money for 20 Usd Park Entrance Fee per person, Souvenirs and Photos
From $110 to $110 USD 4 hoursModerateFamily Back problems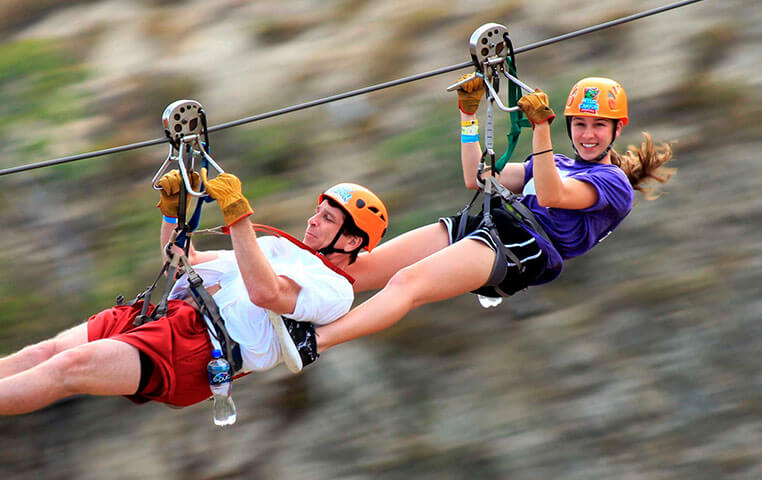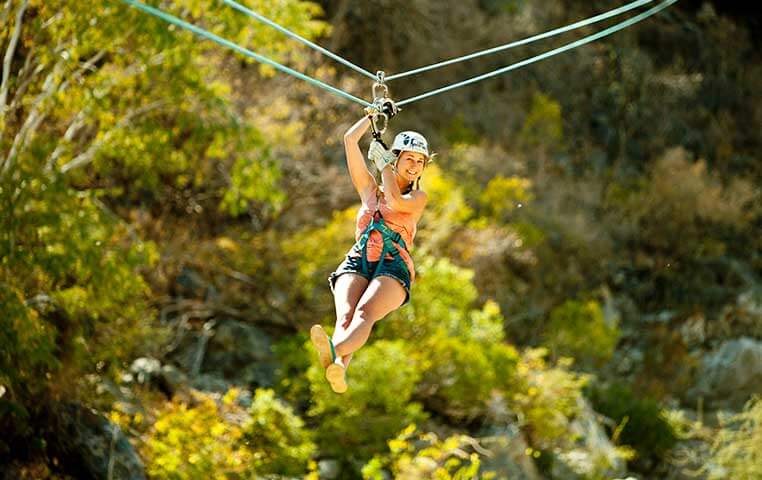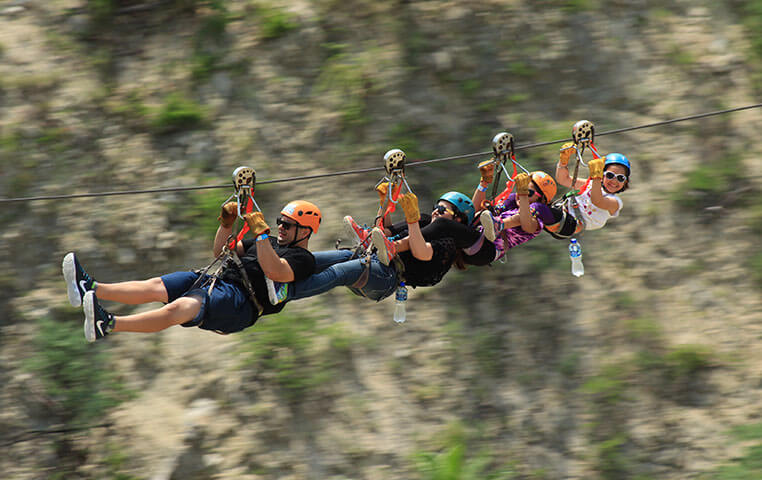 Do not forget to book your Airport arrival and departure transportation.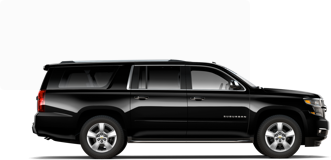 Los Cabos Private Roundtrip Transportation
1-5 passengers
Starting at
$120 USD
Los Cabos Private Roundtrip Transportation
1-10 passengers
Starting at
$125 USD