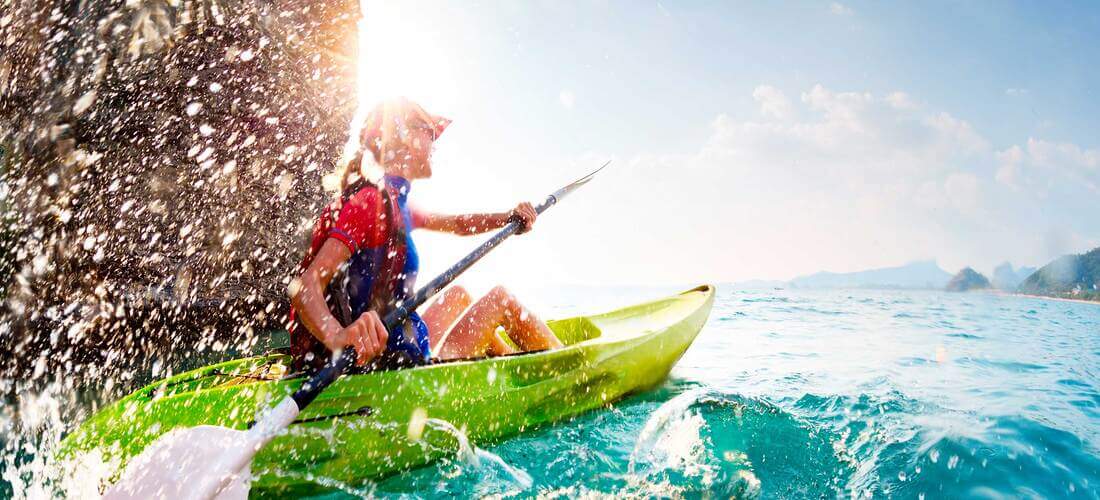 Los Cabos Kayak Tour

SPECIAL DEAL

SAVE 30% ONLINE
Los Cabos Kayak Tour
This Kayaking in Cabo San Lucas Tour starts with kayaking in this double-fun adventure. Your search for things to do in Los Cabos is over. Explore the beauty above and below the Sea of Cortez from your two-person, sit-on-top kayak with its Cristal bottom. Follow your professional Kayaking in Cabo San Lucas guide along the beautiful shores of Land's End. You discover unspoiled beaches, breathtaking landscapes, and the famous Arch, the Sea Lion Colony, and of course Lover's Beach in Cabo San Lucas. You explore Cabos on you Kayak for about 45 minutes until you reach a premier spot for snorkeling in Los Cabos. Included in your Kayaking in Cabo is also a guided snorkel adventure will reveal the diversity and beauty of the Sea of Cortez, renowned as a biological treasure trove. Nature lovers top their list of things to do in Los Cabos with this adventure. This is an incredible day of fun for couples and Families. Door to Door roundtrip transportation included.
Other Areas for Kayaking in Cabo San Lucas
Kayaking in Cabo Pulmo, Located approximately 60 miles north of Cabo San Lucas, Cabo Pulmo has been aptly described as "the aquarium of the world" by conservationist & explorer Jacques Cousteau. American author John Steinbeck describes Cabo Pulmo as "teeming with fauna" and details the "electric colors" of the reef in his book "The Log from the Sea of Cortez".
Kayaking at El Chileno (Chileno Beach), Located at Km 14.5 of the Tourist Corridor between San Jose del Cabo and Cabo San Lucas, Chileno is a popular beach due to the calm waters and the great comfort and rest offered by the shade of the palm trees. Because of its gentle waves, it is a good kayaking option.
Kayaking at Playa del Amor, This wonderful beach is hidden behind the famous Arco (Lands End) in Cabo San Lucas. To get there you should take a water taxi from the Marina or Medano Beach. This romantic place, which can only be seen every four years, at low tide, is located between the Pacific Ocean and the Sea of Cortez. Kayaking is one of the favorite sports enjoyed in this area.
Kayaking at Playa Medano, Located in the middle of the bay of Cabo San Lucas just a few steps from Marina Sol, is the most popular beach in Cabo. The waters are just soft waves which make it a safe place to enjoy kayaking. From here you can navigate to other beaches and appreciate the monumental
Kayaking in the Estero (Estuary) of San José del Cabo, A protected area located in the heart of San Jose del Cabo, 992 km south of Guerrero Negro Transpeninsular Highway. This lush sanctuary is home to more than 150 bird species. It is a great place for kayaking, through its channels just a few meters wide, between the estuary and the sea, you can watch all the natural attractions that surround this magnificent place.
Kayaks were created thousands of years ago by the Inuit, formerly known as Eskimos, of the northern Arctic regions. They used driftwood and sometimes the skeleton of whale, to construct the frame of the kayak, and animal skin, particularly seal skin was used to create the body. The main purpose for creating the kayak, which literally translates to "hunter's boat", was for hunting and fishing. The kayak's stealth capabilities allowed for the hunter to sneak up behind animals on the shoreline and successfully catch their prey.
In the 1740s, Russian explorers led by Vitus Bering came in contact with the Aleutians, who had taken the basic kayak concept and developed multiple designs specifically for hunting, transportation, and environmental conditions. They soon recognized the Aleutians were very skillful at hunting sea otters by kayak. Because otters were a popular commodity in Europe and Asia, they would exploit and even kidnap Aleutians and keep them aboard their ships to work and hunt.
By the mid-1800s the kayak became increasingly popular and the Europeans became interested. German and French men began kayaking for sport. In 1931, Adolf Anderle was the first person to kayak down the Salzachöfen Gorge, which is believed to be the birthplace of modern-day white-water kayaking. Kayak races were introduced in the Berlin Olympic Games in 1936.
In the 1950s, fiberglass kayaks were developed and commonly used, until 1980s when polyethylene plastic kayaks were introduced. Kayaking progressed as a fringe sport in the U.S. until the 1970s, when it became a mainstream popular sport. Now, more than 10 white water kayaking events are featured in the Olympics. While kayaking represents a key international watersport, few academic studies have (to date) been conducted on the role kayaking plays in the lives and activities of the public.
Restrictions
Minimum Age 8 Years Expecting Mothers Heart, Back or Neck Problems Under the Influence of Alcohol
Your adventures includes
Highly qualified Guides Use of 2 Passenger Kayak Use of Snorkel Gear Bottled Water
What to bring?
Hat or cap , Sunglasses Bathing Suite Towels change of clothing Cash for Tips and Souvenirs Sun Block
From $85 to $109 USD 2.5 hoursModerateFamily with couples Back problems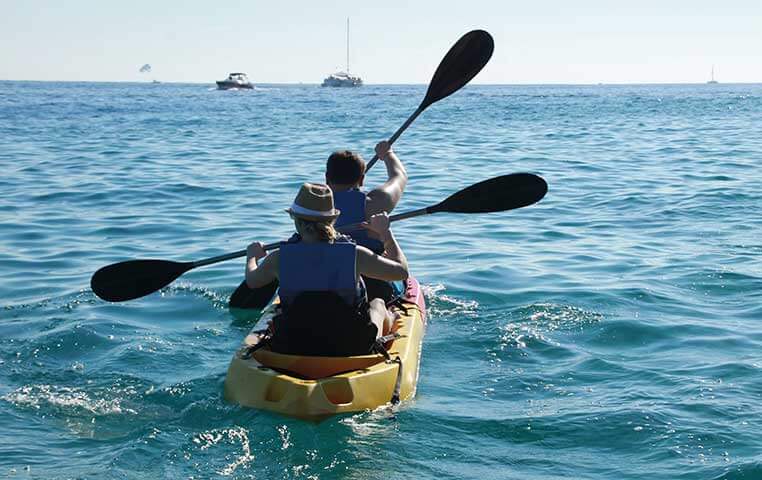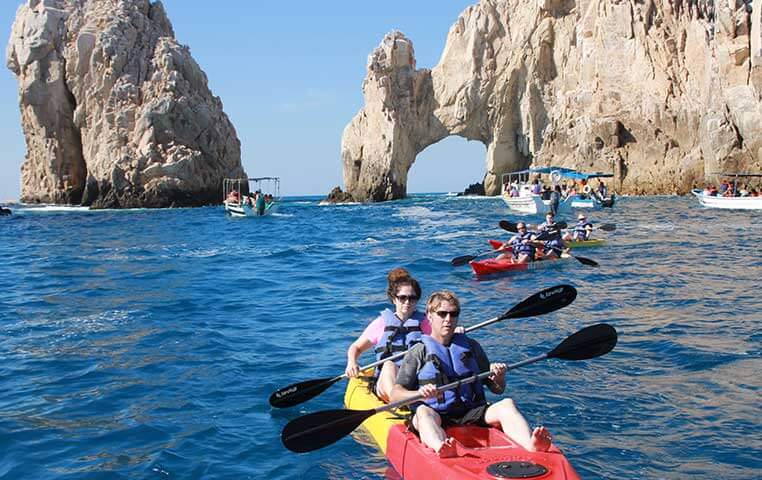 Do not forget to book your Airport arrival and departure transportation.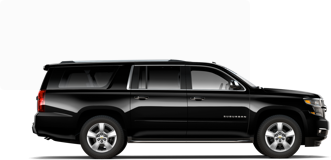 Los Cabos Private Roundtrip Transportation
1-5 passengers
Starting at
$145 USD
Los Cabos Private Roundtrip Transportation
1-10 passengers
Starting at
$140 USD