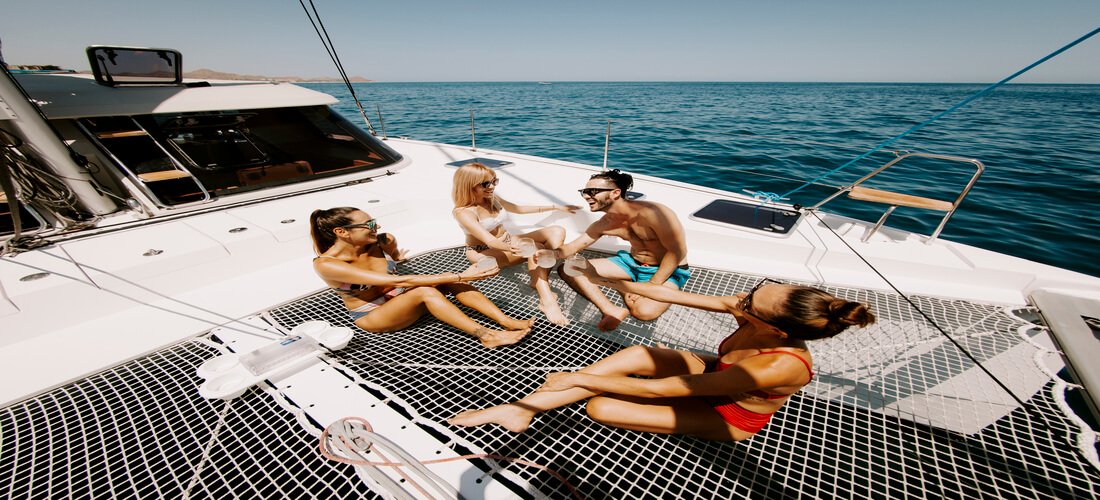 Snorkeling San Jose del Cabo

SPECIAL DEAL

SAVE 45% ONLINE
Snorkeling San Jose del Cabo
Highlights
Snorkeling Tour with Transportation from San Jose del Cabo on a Luxury Catamaran with Premium open Bar, 1st class service and delicious Food prepared by the Chef aboard. Join this Premium Snorkeling Tour departing from the Marina in Cabo San Lucas heading out the Sea of Cortes departing from the Marina in Cabo San Lucas and sail the Arch of Cabo San Lucas for this must have Iconic Photo in front of the Arch. Then sail towards Chileno Bay for snorkeling and Paddle Boarding, Chileno Bay has a natural Coral Reef just an hour away from the Marina in Cabo San Lucas with tremendous Sea Life. Get ready for a fantastic Snorkeling Experience at Chileno and than enjoy a delicous Lunch and a as many delicious exotic drinks as you want from your included Premium open Bar. This 4 hours Luxury experience is worth every penny and the best snorkeling Tour in Los Cabos,
Included:
► Premium Open Bar
► Premium Food
► Round Trip Transportation
► Snorkeling Equipment
► Paddle board
► 4 hours Luxury Catamaran Cruise
Not Included:
► Gratuities
► 5 Usd Port Fee per Person
What to bring along:
► Bathing Suit
► Towel
► Change of Clothing
► Sun Block (Biodegradable)
► Sunglasses and Hat
► Money for Tipping and Souvenirs
Other ways of Snorkeling in Los Cabos
Snorkeling Sailing Tour (Click here for further Information)
Your first stop in the Snorkeling Sailing Tour in Los Cabos is also the World-Famous Arch and Lands' End with the stop at Lovers Beach and the Sea Lions Colony for incredible Photos. This Adventure includes a premium open Bar after your snorkeling activity and delicious Food, Snorkeling Equipment and also a Stand-up Paddle. Active and yet relaxing as you sail away to Chileno or Santa Maria Bay for your snorkeling activity. If you are looking to stay away from larger crowds and enjoy Sailing and Snorkeling this is a must do in Cabo.
SUP. Stand up Paddle (Click here for further Information)
Hop onto your Surf Board and Stand-up Paddle to the Los Cabos Arch, is the hottest new water activity. It requires balance and strength, but nearly anyone can do it with the right instruction. Let an experienced guide teach you how to glide along the water on your paddleboard sooner than you could think. The pride you feel by reaching this goal is priceless, and the view of the Arch is breathless. During the tour, a break is needed, and this time is used for snorkeling at Pelican Rock.
Snorkeling on the Beach (Click here for further Information)
If you don't like Boats and are a Snorkeling Fanatic a great option for snorkeling is the Los Cabos Beach Day. The adventure starts with a short 45-minute Boat Ride to the Los Cabos Arch, the Sea Lions Colony, Lovers Beach and Pelican Rock for a quick stunning Photo of you in front of Los Cabos Main Attraction and a must have picture. Head to Chileno or Santa Maria Bay by car, your Beach Day is all set up with your Umbrella and Ice Chest, Snorkeling Equipment and Snorkeling Guide. Explore the Coral Reed of Chileno or Santa Maria Bay with lots of Tropical Fish and Sea Flora and Fauna. Finish you adventure up with a Tequila Tasting, Glass Blowing Factory Visit and Shopping time prior to returning to your Hotel.
Snorkeling at Pelicans Rock (Click here for further Information)
Another very popular option is snorkeling at Pelicans Rock in Los Cabos. The Tour includes the 45-minute Boat Ride to Lands' End, the Los Cabos Arch, the Sea Lions Colony and Lovers Beach prior to your snorkeling Adventure at Pelicans Rock. This Adventure includes your underwater photos and also a free souvenir snorkeling Tube. In addition, you can spend extra time at Lovers Beach and take a ride back at a later time. This adventure is very flexible and you can make your own Itinerary. A little extra is the Tequila tasting and free shopping time prior to your included round trip transportation.
Pirate Snorkeling Tour (Click here for further Information)
Great for Adults and Kids is the Pirate Boat Snorkeling Tour. Explore the Los Cabos Arch, the Sea Lions Colony and Lovers Beach prior to your snorkeling Adventure at Chileno Bay or Santa Maria Bay. Pirate Lunch and open Bar is included in this Snorkeling Tour in Los Cabos.
Snorkeling with Whale Sharks (Click here for further Information)
Or why not snorkeling with a Whale Shark in la Paz? This incredible Adventure starts from your Hotel in Cabo and takes you to La Paz. Hop on board and head out the Sea of Cortez. Jump into the water with Whale Sharks and get a real close look of those huge and gentle Giants. An Incredible Adventure that will create memories that will last forever.
Snorkeling with Sea Lions (Click here for further Information)
How about a Snorkeling with Sea Lions Adventure? This also is a Fantastic Snorkeling Tour which takes you to the capitol of Baja California South, La Paz. Hope on board and off you go to the Island of Espiritu Santo in the Sea of Cortes for your snorkeling Adventure with real life Sea Lions. This also is an incredible adventure that is something special for every Snorkeling Fanatic.
Snorkeling in Cabo Pulmo National Park (Click here for further Information)
A real off the beaten part Snorkeling Adventure in Cabo Pulmo National Park, the variety of Tropical and colorful Fish, Coral Reefs and even Bull Sharks and Turtles is tremendous for snorkeling fans. If you are a passionate Snorkeling professional this is the place for you.
The five best snorkeling tips: All it takes is to follow simple tips to be snorkeling like a pro!
1. Find the perfect fit for your mask
First things first – fit the mask over your eyes and strap the elastic over your head. Make sure there are no twists and that the straps are flat above your ears. Don't wear your mask strap at the base of your head as the mask can slip out of place and cause water to seep in. The mask strap should fit snugly around the widest area of your head. This is one of the most important tips for snorkeling to remember. There are ways to ensure your mask fits your face properly before heading out. Press the mask to your face and breathe in through your nose slightly. If the mask fits snuggly to your face once you let go, that's a sure sign you've found the right size, but don't fasten it too tightly to your face either. A mask that is too tight can cause a headache, or general discomfort, and besides, the pressure on the mask once you hit the water helps it to stay in place. Keep in mind that mustaches and hair can also get in the way of proper fitting of a snorkeling mask. Brush your hair away and out of your face to avoid leakages, which can be slow and steady. The 'mask test' is important because it helps to ensure water will not leak in while you're snorkeling. Our Snorkel Guide will assist you in the process.
2. Defog your mask with baby shampoo or defogging gel
Defogging your mask is perhaps the single most important skill to know as a beginner – the condition of your mask can make or break your experience. Most skilled snorkelers recommend baby shampoo as a defogging solution. There are also gels which are often sold at resort or dive shops which work well to keep your mask from getting fogged up. Remember, when snorkeling, optimum visibility is key. Defogging solutions work by creating a layer between the air moisture in your mask (your breath) and the glass of the mask itself. Our snorkeling Guide has taken care of the defogging for all of our participants and Snorkel Masks.
3. Get excess water out of your mask when needed
One of the most important things to learn about snorkeling is how to get water out of your mask. It is better to learn this before getting into the water. There are various techniques to keep your snorkeling mask from getting filled with water, although it is completely possible to clear the excess water from your mask under water if you wish. Remember, if your mask fills up with water, don't panic. You can always surface to get the water out.If you're in a situation where you've spotted something amazing and don't want to risk losing sight of it, you'll need to learn how to quickly clear your mask under water. To get the water out, pull the bottom of the mask away from your face and blow outward. Keep your breathing normal, make sure you're comfortable and relax. Before you submerge again, check if your mask is leaking. Always make sure that your mask is fitted properly!
4. Preserve energy with full-foot fins
There's no question that fins add to under water mobility making the experience a more dynamic one. Newbie snorkelers will find themselves having to choose from full-foot or adjustable fins. Full-foot fins are often the recommended choice for beginners; ensure you find the right fit before you set out. Steer clear from fins that are too tight, too loose, or too painful. Once your fins are on securely, slide into the shallow end of your practice pool, or do the 'moon walk' carefully across the sand into the ocean to an area where water is waist deep. It's always a good idea to go for a trial run before making the rounds underwater. Our Snorkel Guide will make sure you have the correct Fins for your underwater Adventure.
5. Take deep focused breaths to help yourself relax
Deep breathing is the key to life… or at least it is when scuba diving or snorkeling. Breathing can be limited through a snorkeling tube, so it's important to take deep focused breaths, which can help you relax.
Restrictions
Back Problems,problems with walking, Vertigo
Your adventures includes
Premium Open Bar, Premium Food, Snorkeling Equipment, Luxury Boat
What to bring?
Bathing Suit, beach towels, change of clothing, hat, sunglasses, sunscreen, camera, and cash for tips and 5 Usd Port Fee
From $179 to $239 USD 4 hoursEasyFamily 5 year +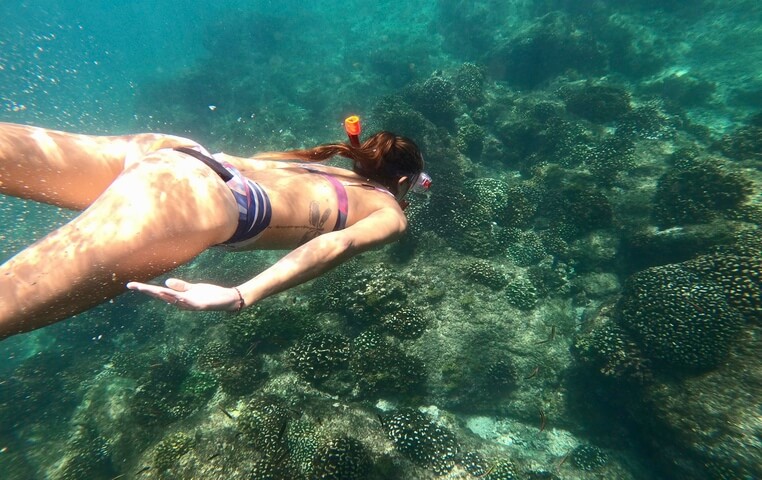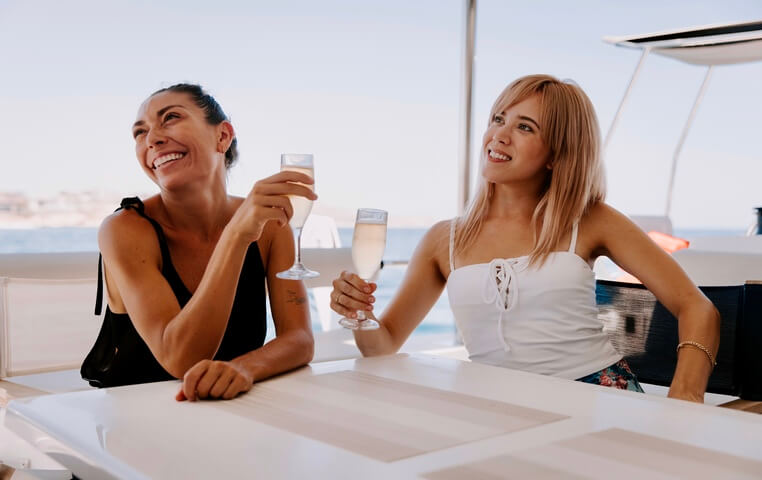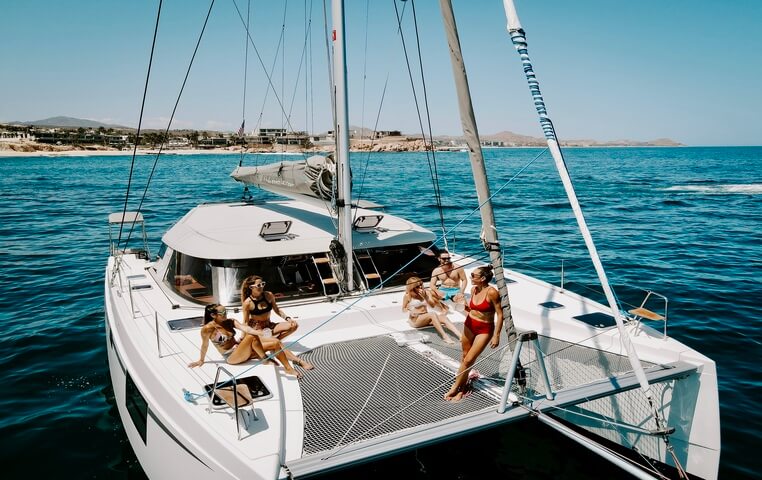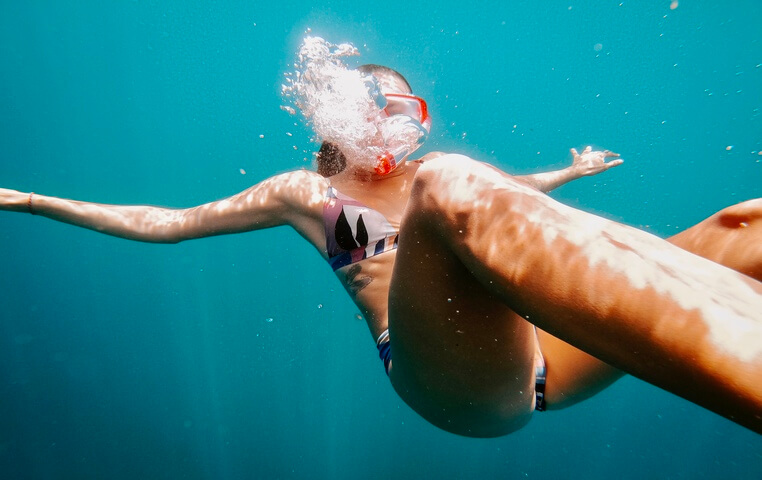 Do not forget to book your Airport arrival and departure transportation.
Los Cabos Private Roundtrip Transportation
1-10 passengers
Starting at
$140 USD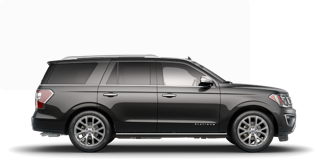 Los Cabos Private Roundtrip Transportation
1-5 passengers
Starting at
$140 USD