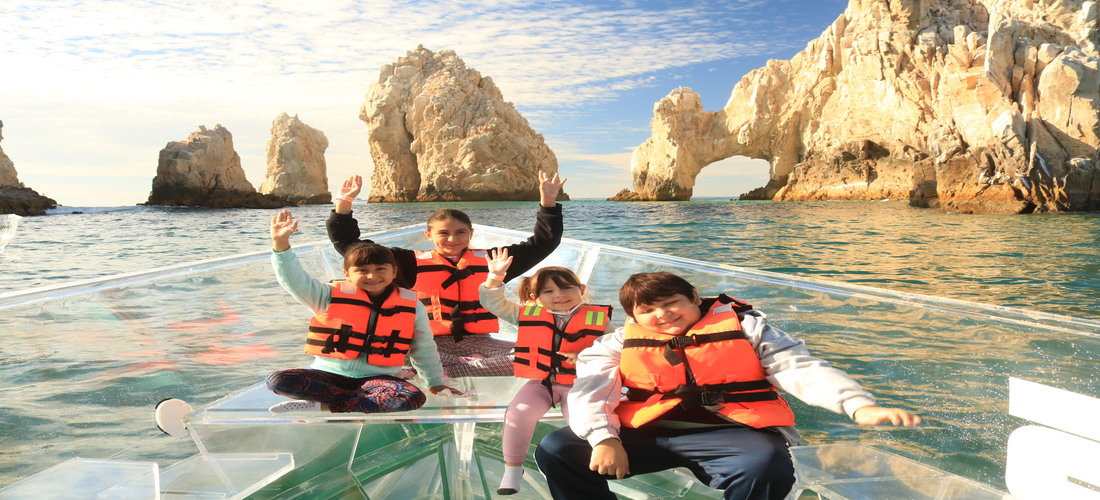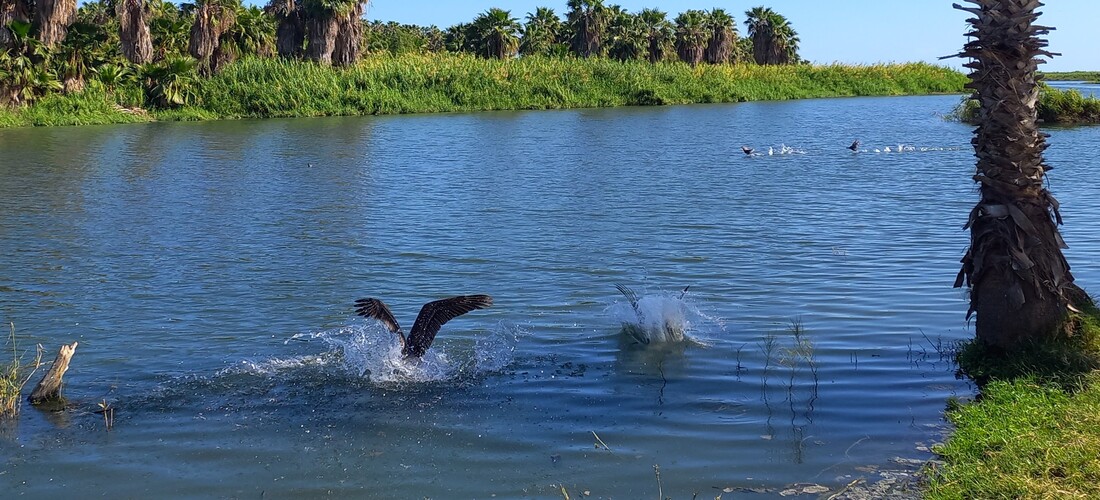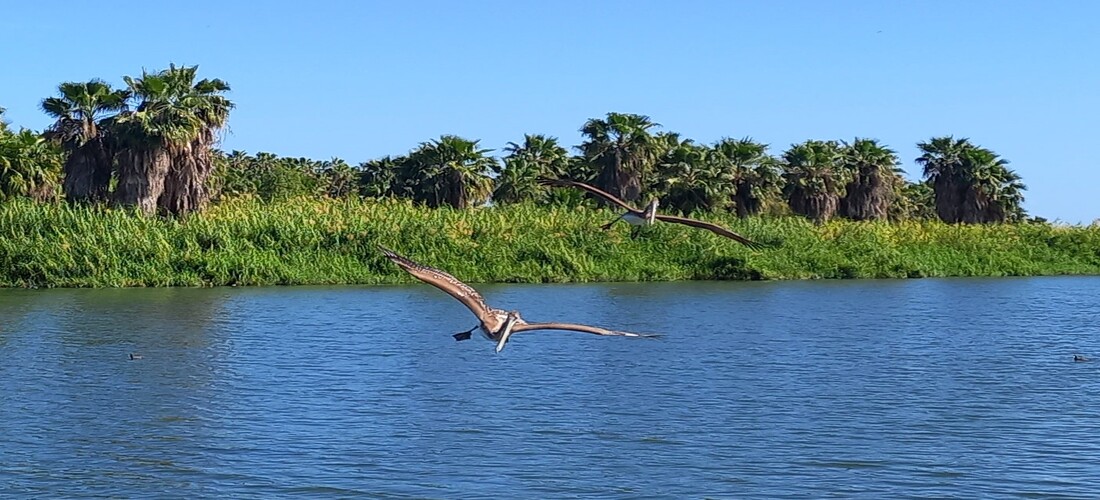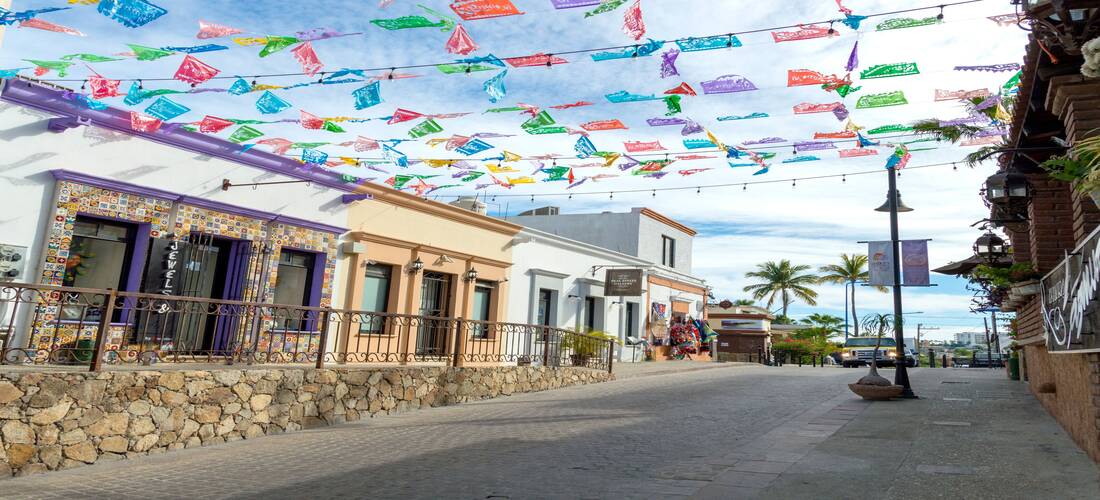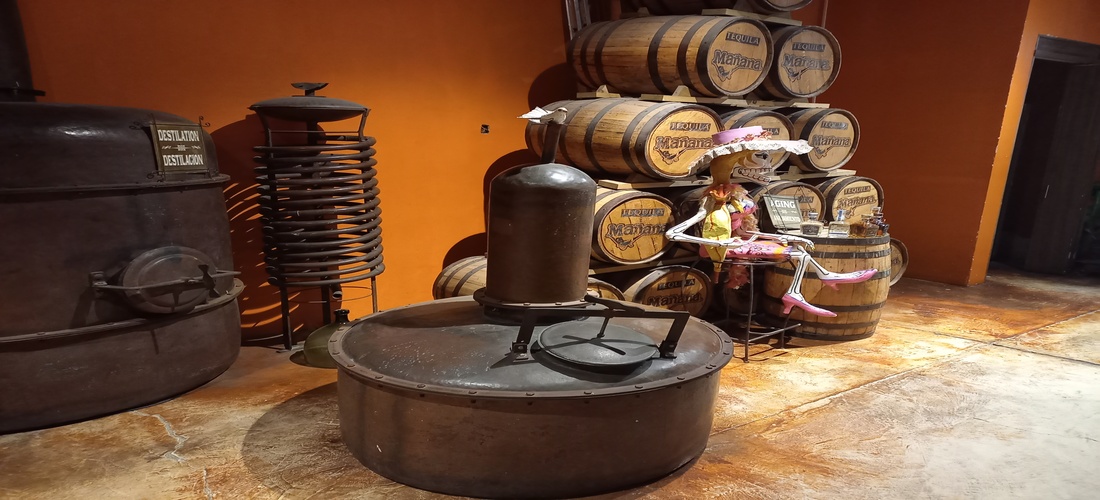 Los Cabos City Tour

SPECIAL DEAL

SAVE 44% ONLINE
Los Cabos City Tour
Join our Los Cabos City Tour during 7 hours exploring San Jose del Cabo, Cabo San Lucas and the Arch of Cabo San Lucas in a single day Tour that sees it all. See the Main Attractions of Los Cabos together with a Professional Certified Tour Guide that love sharing his knowledge of the History, Culture and Fun Facts about our little Paradise. This Fun and Interactive Sightseeing Adventure is very popular for the young and young at heart because of the valuable Information the Tour Guide Provides. Visit San Jose del Cabo's Art District and Main Plaza, the Mission and Zocalo (Main Square), Cabo San Lucas Main Square, hop on board of a Glass Bottom Boat for a 45-minute Tour around the Arch of Cabo San Lucas, Lovers Beach, the Sea Lions Colony, Pelican Rock, the Window to the Pacific Ocean and much more. Listen to the stories of the Tour Guide about the Pirate History of Cabo San Lucas. Visit a Glass Blowing Art Factory in Cabo San Lucas to learn about the Art of Glass Blowing in a Live Demonstration, and why not buy a piece of Art, a small souvenir right away. On top enjoy Free time and an optional Tequila Tasting in Cabo San Lucas. And if this would not be enough, we pick you up at the doorstep of your Hotel, Condo or Airbnb. Don't wait and book this fantastic experience today.
Included:
► Round Trip Transportation
► Professional and Certified Tour Guide
► 45 Minute Boat Ride of the Arch of Cabo San Lucas
► Main Square and Art District San Jose del Cabo
► Main Square Cabo San Lucas
► Visit to a Glass Blowing Art Factory with Demonstration
► Free Time in San Jose del Cabo and Cabo San Lucas
► Optional Tequila Tasting
Not Included:
► Gratuities
► 1 Usd Port Fee per Person
Other City Tours
Cabo San Lucas City Tour (Click here for further Information)
This City tour is great for people that are staying at a Hotel, Villa or Condo in San Jose del Cabo and want to explore exclusively Cabo San Lucas, Cabo San Lucas Main Square and Mission, Tequila tasting, Glass Blowing Factory Visit and the Boat Ride to the Arch, Lands End, Lovers beach and the Sea Lions Colony included.
Todos Santos City Tour (Click here for further Information)
Off the beaten path and exploring the 1 hour away Magical town of Todos Santos, Hotel California, Tropical Cancer and much more. If you are looking for a small-town vibe and rural experience this is a very nice day trip.
La Paz City Tour (Click here for further Information)
Or go and visit Baja's Capitol City of La Paz and world famous Balandra Beach. This 10-to-12-hour adventure has incredible stops in between and explores the Baja, its history and past. The visit to Balandra Beach and the famous Mushroom, Land mark of La Paz is the Highlight of your full day Adventure.
El Triunfo City Tour (Click here for further Information)
Or why not explore the old Mining Town of "El Triunfo" just 1 hours and a half away from Los Cabos, visit the mine, the chimney built by Gustave Eiffel and explore this charming old mining town that is re-living from its past.
Cabo Art and Beer (Click here for further Information)
If you stay in busy and night life dominated Cabo San Lucas a visit to the Charming small town of San Jose del Cabo, the Art District and Main Square to get a real Mexican local vibe this adventure is for you. Included in your visit is a Micro Brew Beer tasting and Pizza in a famous Restaurant, mingle with the local artists, listen to local music and watch local dancing.
About the Main Attractions by the Arch and Cabo
Los Cabos Arch, the arch of Cabo San Lucas, is a distinctive rock formation at the southern tip of Cabo San Lucas, which is itself the extreme southern end of Mexico's Baja California Peninsula. The arch is locally known as "El Arco," which means "the arch" in Spanish, or "Land's End. It is here that the Pacific Ocean becomes the Gulf of California. This area is widely used in hotel advertising in the Los Cabos Corridor. This spot is a popular gathering area for sea lions and is frequented by tourists. It is three stories tall and was formed from natural erosion. The Arch of Cabo San Lucas is adjacent to Lovers Beach on the Sea of Cortez side and Divorce Beach on the rougher Pacific Ocean side. The Arch is accessible by land only if you approach it by placing yourself at the beach of the last hotel on the Pacific (Finisterra), you would have to climb some very big rocks not very safe, once you do that, you will be at the very tip of the peninsula and a few steps from El Arco. Basement rock in Los Cabos formed through intrusive igneous processes c. 115 million years ago, during the Cretaceous period. For your tour you are using a much safer way, a Boat.
Lovers and Divorce Beach, Lovers Beach is a beautiful beach located on the Sea of Cortes side of the Arch, fantastic white sand, beautiful crystal-clear blue waters and one of Cabos Main Attractions. On Lovers Beach explore the San Andres cove or walk over to the Pacific side of lands End, the Divorce beach, the contrary to Lovers Beach, tremendous waves and undertow, very rough and dangerous yet beautiful not getting too close to shore.
Pelicans Rock, Los Cabos best and most popular Snorkeling spot with thousands of colorful tropical Fish, during may of the small Boat Tours and Glass Bottom Boat Tours you will look at a large variety of Tropical Fish through the Glass Bottom of your Boat, a must do stop in Cabo. Pelicans Rock is famous for Snorkeling due to the tremendous variety of Sea Flora and Fauna.
Sea Lions Colony, Meet the California Sea Lion; on quiet evenings and early mornings, sitting on a little balcony of a Marina Apartment, you can often hear the barking of the sea lions in the marina, almost a kilometer away. What a happy sound! Sea lions are very intelligent and playful and encountering them in the water, their natural environment, is always exciting and fun. Scientific name: Zalophus californianus. Zalophus (Za – in Greek intensive, Lophius – crest, referring to the Sagittal Crest of males, distinguishing the genus). Californianus (specifying their geographic breeding areas). Family – Otariidae (Eared Seals). The California Sea Lion is an air breathing, warm blooded, milk sucking marine mammal that, surprisingly, descended from the family of the bears. As part of the Pinnipeds clade, they are very similar to seals, but have some distinctive features. They are a part of the Eared Seals family, along with Fur seals and other sea lion species, as they have external ear flaps. They also have longer flippers, which allows them to 'walk' on land, though it looks more like they are dancing. Another interesting 'move' the sea lions can do is to bend their necks all the way to their hind-flippers, thanks to their extra flexible spine. This gives them the ability to turn abruptly when swimming in the water, all while maintaining hydrodynamics. Female California Sea Lions are light-chocolate brown in color, have a flat head, can grow up to 2 meters/6 feet and weigh up to 110 kg/250 lbs. Males are dark brown to black and have a big hump on their forehead called the Sagittal Crest. This protruding hump makes it easy to differentiate between males and females along with their size. Males can grow up to 2.5 meters/7 feet and weigh 520 kg/1150 lbs or more. That's almost 5 times more than females! Right besides the Arch is the Los Cabo Sea Lions Colony and its part of your stops during your Adventure.
Tequila Tasting, in most City Tours and Main Attraction Tours a Stop for a Tequila tasting is part of your adventure, get a great deal of Information about the process of Tequila making, sip and try a variety of the National drink, the Tequila, and why not bring back a bottle of your favorite Tequila.
Glass Blowing Factory, as a novel glass forming technique created in the middle of the 1st century BC, glassblowing exploited a working property of glass that was previously unknown to glassworkers; inflation, which is the expansion of a molten blob of glass by introducing a small amount of air to it. That is based on the liquid structure of glass where the atoms are held together by strong chemical bonds in a disordered and random network, therefore molten glass is viscous enough to be blown and gradually hardens as it loses heat. To increase the stiffness of the molten glass, which in turn facilitates the process of blowing, there was a subtle change in the composition of glass. With reference to their studies of the ancient glass assemblages from Sephora of Israel, Fischer and McCray postulated that the concentration of natron, which acts as flux in glass, is slightly lower in blown vessels than those manufactured by casting. Lower concentration of natron would have allowed the glass to be stiffer for blowing. During blowing, thinner layers of glass cool faster than thicker ones and become more viscous than the thicker layers. That allows production of blown glass with uniform thickness instead of causing blow-through of the thinned layers. A full range of glassblowing techniques was developed within decades of its invention. The two major methods of glassblowing are free-blowing and mold-blowing.
San Jose del Cabo Mission, The Mission San José del Cabo was founded in 1730 on the west bank of the nearby Río San José. The Río San José flows into an estuary, the largest body of fresh water in southern Baja California Sur, after flowing largely underground for 39.1 kilometers (24.3 mi) from its origin in the Sierra de la Laguna (Laguna Mountains). For more than 250 years it has furnished drinking and irrigation water for the town of San Jose del Cabo, beginning as a source of fresh water for Spanish galleons traveling back from the Philippines. The river used to flow above ground until the beginning of the 20th century due to anthropogenic causes. A one km long sand bar separates the estuary from what early Spanish explorers, including Sebastian Vizcaino, called the Bahía de San Bernabé or Bay of San Bernabé and now San José del Cabo Bay.
Pericú, The Pericú (also known as Pericú's, Cora, Edues) were the aboriginal inhabitants of the Cape Region, the southernmost portion of Baja California Sur, Mexico. They have been linguistically and culturally extinct since the late 18th century. The southern edge of the Baja California Peninsula, from Cabo San Lucas east to Cabo Pulmo, together with the large Gulf of California Islands of Cerralvo, Espíritu Santo, La Partida, and San José, have been recognized as aboriginal Pericú territory. William C. Massey (1949) thought that the eastern portion of the Cape Region, including Bahía las Palmas and Bahía Ventana, was occupied by a Guaycura group known as the Cora. Subsequent reexamination of the ethnohistoric evidence suggests that Cora was synonymous with Pericú (Lay lander 1997).
The status of the La Paz area is uncertain. Massey assigned it to two Guaycura groups, the Cora and the Aripe. W. Michael Mathes (1975) argued that it had belonged to the Pericú in the 16th and 17th centuries but was taken over by the Guaycura sometime between 1668 and 1720. An alternative interpretation is that it was disputed ground between the Pericú and Guaycura throughout the early historic period.
Pirates in Los Cabos. its remoteness also made it a place for pirates to hide. The first pirate in the area was Francis Drake in 1578, followed shortly after by Thomas Cavendish, both after the treasures from Spain's Asia trade. One major attack was that on the Santa Ana Galleon, whose looting caused the Spanish colonial government to explore and map the area around Cabo San Lucas at the very beginning of the 17th century. There were recommendations to establish a mission here, but this was rejected in favor of Loreto. This left Cabo San Lucas as a strategic hideout for English pirates until the 18th century. In 1709, pirate Woodes Rogers attacked the "Nuestra Señora de la Encarnación y Desengaño". Hiding nearly a month in Cabo San Lucas, he also mapped the area and wrote detailed descriptions. He was followed by George Shelvocke in 1721, who later published the oldest known drawings of the Pericues.
Restrictions
minimum age 6 years Heart, Back or Neck Problems
Your adventures includes
Roundtrip Transportation Highly qualified Guides San Jose City Tour Cabo San Lucas City Tour Tequila Tasting Shopping Time 45 Minute Glass Bottom Boat Ride Arch, Sea Lions Colony, Lands End
What to bring?
Hat or cap , Sunglasses Camera Cash for Tips and Souvenirs Sun Block
From $72 to $99 USD 6 hoursEasyFamily 5 year +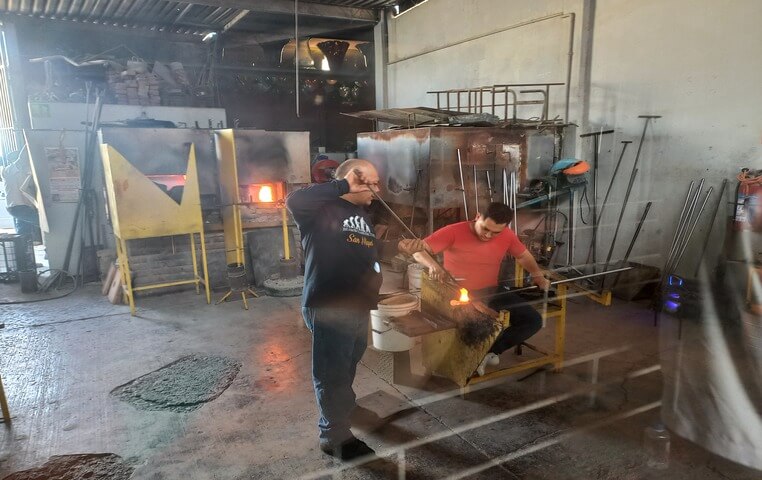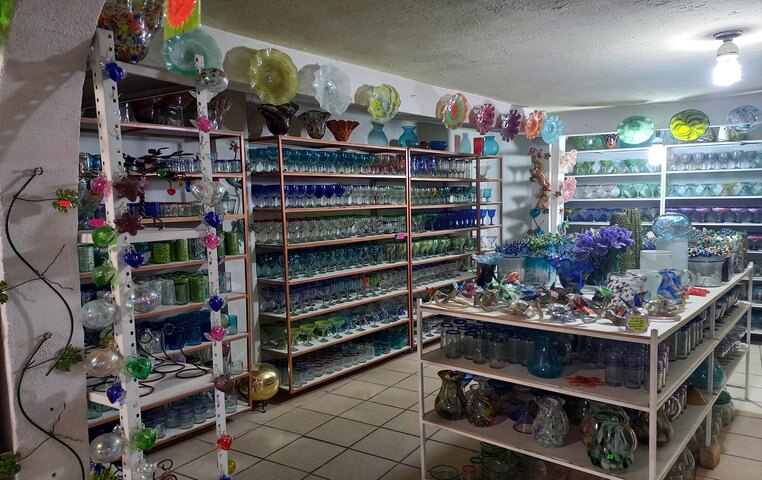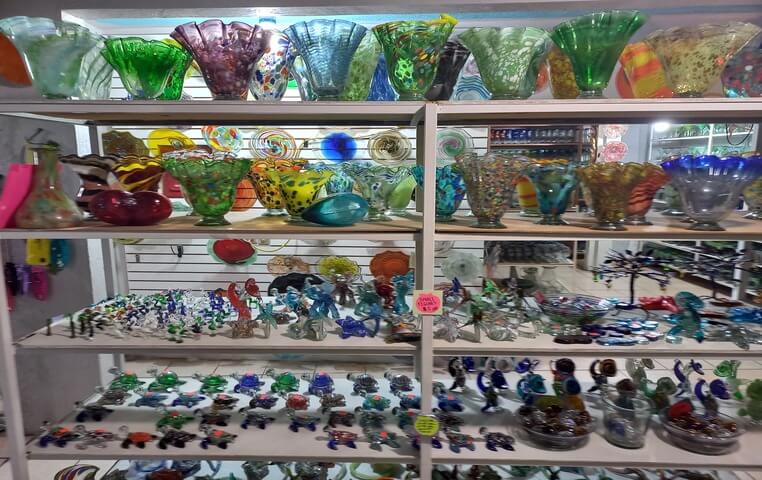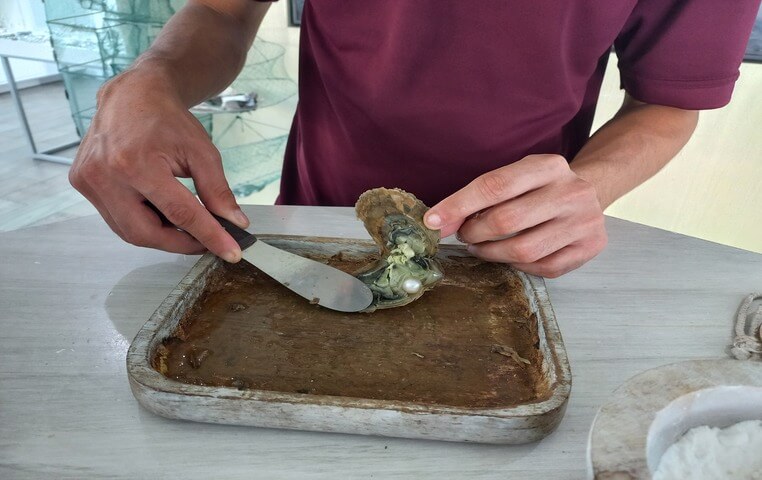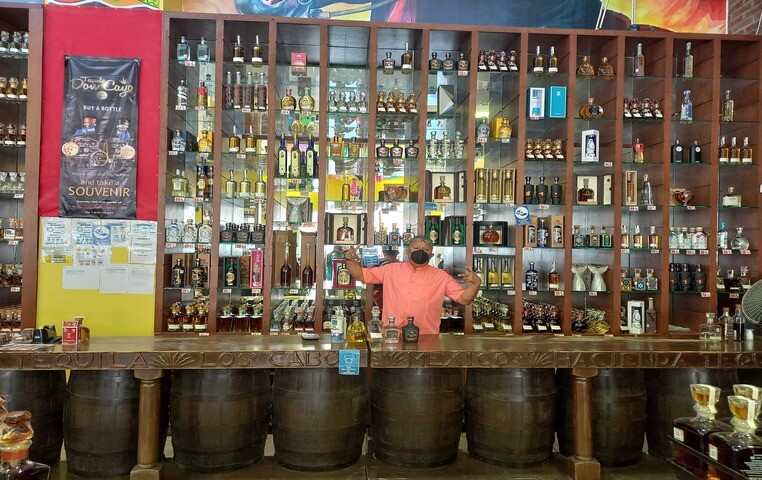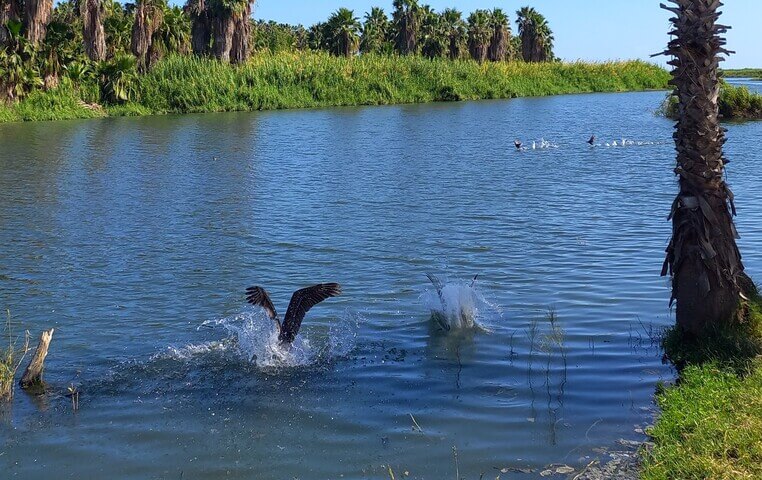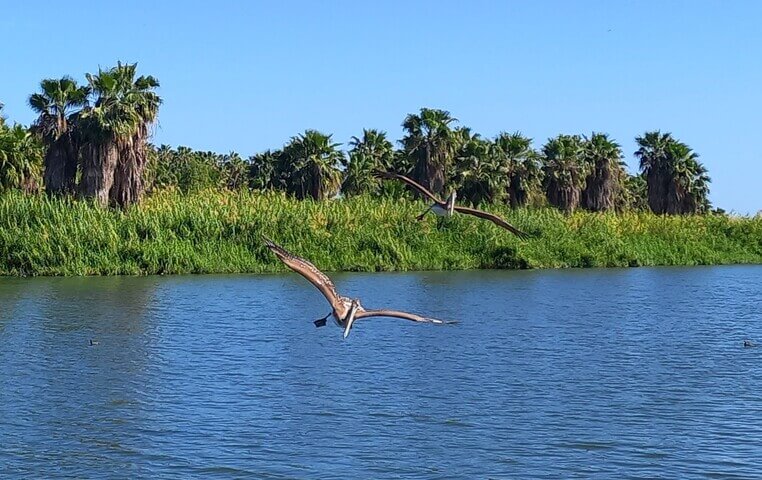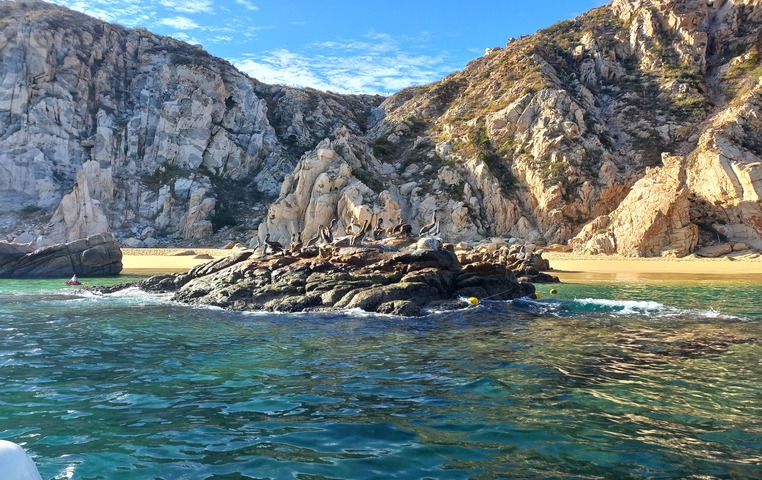 Do not forget to book your Airport arrival and departure transportation.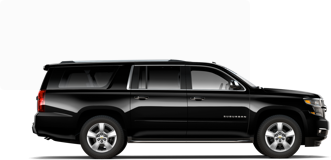 Los Cabos Private Roundtrip Transportation
1-5 passengers
Starting at
$145 USD
Los Cabos Private Roundtrip Transportation
1-10 passengers
Starting at
$140 USD