Cabo Art and Beer

SPECIAL DEAL

SAVE 40% ONLINE
Cabo Art and Beer
Looking for things to do in Cabo, look no further. Welcome to our Art and Beer Tour! Our professional Tour guide picks you up in the Lobby of your hotel and takes you right into the heart of the San Jose del Cabo Art District. Our Art and Beer tour only departs Thursdays in the afternoon, the day of the famous Art Walk in San Jose del Cabo. This adventure is extremely popular and many times sold out for weeks, organizing your participation is highly recommended. Experience an incredible ambiance of Art, Folklore, Music, local food stands, Local sweets and the locals chatting and talking with the visitors from around the world. Live the typical Mexican small-town vibe, stop at a local Churro Stand, get a fruity freshly prepared water and look at incredibly beautiful Art from local and international artists at the San Jose del Cabo Main Square, also called the Zocalo. During Art and Beer Tour visit the heart, the streets around the Main Plaza and old town of San Jose del Cabo; the Art Walk San Jose del Cabo is home to many local, national and international Artists that every Thursday open their doors to visitors from around the world in an absolutely magical event, wine, cheese platters, Live Music, Folkloric dancing, looking at incredible paintings, sculptures, of course the abstract art and much more. This alone is worth the trip, but our Art and Beer Tour has an additional tasty ingredient. Visit Baja brewing, a local brewery and restaurant, taste a variety of locally brewed Beer and have a slice of a freshly prepared and taste bud exploring wooden stove Pizza. The Baja Brewing Company is right in the Art Walk District and a fantastic and very popular stop for a cold raspberry beer or any of the other of the incredibly tasty beer selection. Taste a variety and choose which one fits your taste buds best. Keep on drinking and eat another slice of Pizza or walk around the Art District and explore San Jose del Cabo, Its your choice. All accompanied by a professional and very knowledgeable Tour Guide that tells you where the best places are, about the history of San Jose del Cabo and much more. This definitely is a real Mexican and World experience and an evening that will bring tremendous opportunities for fantastic and authentic photos and experiences. Only Thursday, only in the afternoon, please plan ahead of time to secure your spaces.
Other City Tours
Los Cabos City Tour (Click here for further Information)
The Los Cabos City tour is the adventure that covers the entire municipality, San Jose del Cabo and Cabo San Lucas. This is the most complete Cabo City tour that explores both cities, Lands End, the Arch, Sea Lions Colony, Lovers Beach and has a Tequila tasting, visit to a Glass Blowing Factory and time for shopping souvenirs.
Cabo San Lucas City Tour (Click here for further Information)
This City tour is great for people that are staying at a Hotel, Villa or Condo in San Jose del Cabo and want to explore exclusively Cabo San Lucas, Cabo San Lucas Main Square and Mission, Tequila tasting, Glass Blowing Factory Visit and the Boat Ride to the Arch, Lands End, Lovers beach and the Sea Lions Colony included.
Todos Santos City Tour (Click here for further Information)
Off the beaten path and exploring the 1 hour away Magical town of Todos Santos, Hotel California, Tropical Cancer and much more. If you are looking for a small-town vibe and rural experience this is a very nice day trip.
La Paz City Tour (Click here for further Information)
Or go and visit Baja's Capitol City of La Paz and world famous Balandra Beach. This 10-to-12-hour adventure has incredible stops in between and explores the Baja, its history and past. The visit to Balandra Beach and the famous Mushroom, Land mark of La Paz is the Highlight of your full day Adventure.
El Triunfo City Tour (Click here for further Information)
Or why not explore the old Mining Town of "El Triunfo" just 1 hours and a half away from Los Cabos, visit the mine, the chimney built by Gustave Eiffel and explore this charming old mining town that is re-living from its past.
Restrictions
Back Problems,problems with walking
Your adventures includes
Round-Trip Transportation, Professional Tour Guide, Local brewery Beer Tasting, Pizza, Art Walk, Main Plaza, Free Time, Main Square, Jesuit Mission and more
What to bring?
Camera for Fantastic Photos,cash for Souvenirs and Food Stands, Comfortable Shoes, Hat, (Sweater in Winter Month)
From $72 to $95 USD 5 hoursEasyFamily 5 year +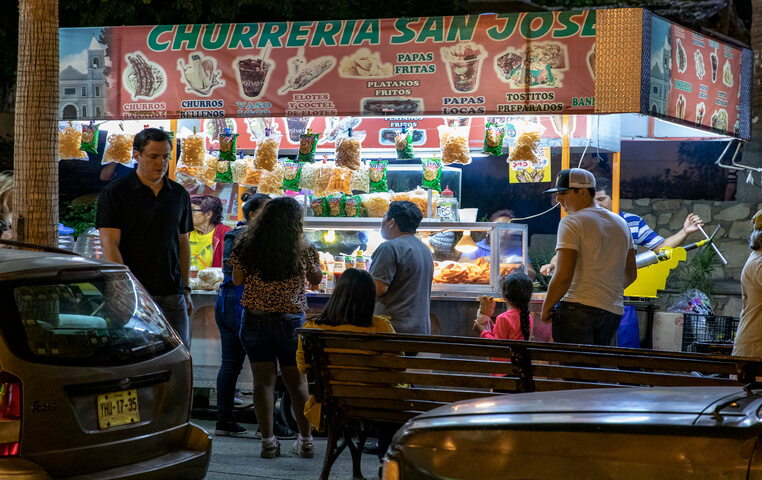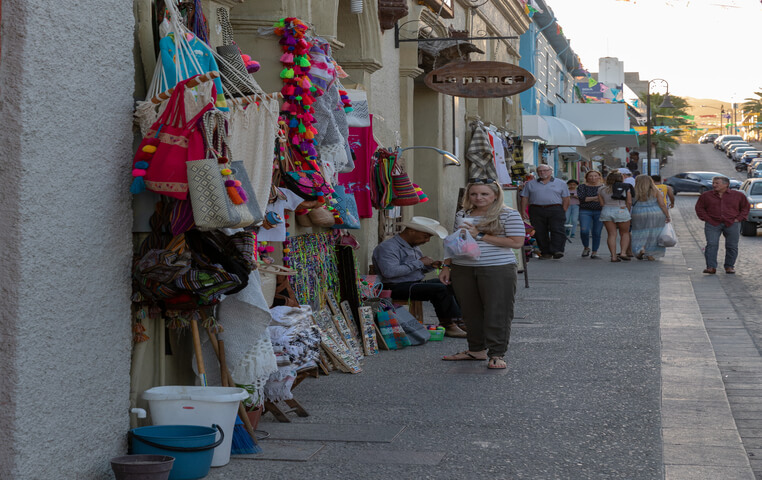 Do not forget to book your Airport arrival and departure transportation.
Los Cabos Private Roundtrip Transportation
1-10 passengers
Starting at
$140 USD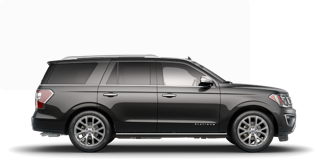 Los Cabos Private Roundtrip Transportation
1-5 passengers
Starting at
$140 USD