Private Espiritu Santo La Paz Tour

SPECIAL DEAL

SAVE 21% ONLINE
Private Espiritu Santo La Paz Tour
In our Espiritu Santo La Paz Private Tour the day-trip is packed with surprises for nature-lovers, old and young. Get conveniently picked you up at your hotel. From the modern port of Cabo San Lucas, you'll drive north up the coast to the Capitol of Baja California South, the city of La Paz. Your search for things to do in Los Cabos is over. Your guide will fascinate you with the historical background of the Baja and the Espiritu Santo Island. In our Espiritu Santo La Paz Private Tour makes your Adventure personal and your day comfortable. A typical and very tasty Mexican Breakfast is included during your discovery of the Baja peninsula. In La Paz your professional Espiritu Santo Tour guide will take you on a fantastic short boat ride across the bay to the Espiritu Santo Island, here your eco-adventure begins. On an easy nature hike, your guide will share the inspiring story of how the island became a protected reserve. Enjoy the sights: 2,000-foot-high mountains, sheer rock dropping off into the water, and white sandy beaches along the coast. Discover why Espiritu Santo is one of Baja´s and La Paz´s most amazing attractions. You'll never forget its riches and untouched beauty. Enjoy a traditional Mexican lunch out on the beach as you relax, snorkel or just explore the scenery. This is a fantastic day of fun for nature lovers and Explorers. Take amazing pictures that get you many likes and shares on Social Media.
Isla Espíritu Santo is an island in the Gulf of California, off the Mexican state of Baja California Sur. It is separated from Isla Partida by a narrow canal. It has a land area of 80.763 square kilometers (31.183 sq mi), the 12th-largest island in Mexico. Isla Partida's land area is 15.495 square kilometers (5.983 sq mi). They are part of La Paz Municipality and are both a short boat trip from La Paz on the Baja California Peninsula. There was human presence of the island already about 9,000 years ago.
The area is protected as part of the Area of Protection of the Flora and Fauna - Islas del Golfo de California (APFF-IGC), and is an important eco-tourism destination. It was declared part of a Biosphere Reserve by UNESCO in 1995. Espíritu Santo is the only known habitat of the black jackrabbit. The islands are both uninhabited. Ensenada Grande beach, on Isla Partida, was voted the most beautiful beach in Mexico by The Travel Magazine and one of the top 12 beaches in the world. Sea kayaking and snorkeling is a popular activity around the island.
The surrounding reefs are home to parrotfish, angelfish, trumpet fish, Moorish idols, and rainbow wrasse, while many other species pass nearby including sharks, rays, turtles, dolphins, and even whales. Birds include brown pelicans, great blue herons, snowy egrets, turkey vultures, and hummingbirds. A large sea lion colony resides on Los Islotes, off the north tip of the islands; snorkeling with the females and young is a highlight of many tours.
Frequently Asked Question Snorkeling with Sea Lions
Question: I am not a good Swimmer; can I still go?
Answer: Yes. You wear a life jacket; all you need to do is kick your feet. Very easy, even non-swimmers can enjoy snorkeling (as long as you're not afraid of the water).
Question: How far is Espiritu Santo from Los Cabos?
Answer: La Paz is a 2-hour drive away from Los Cabos, the Boat Ride to Espiritu Santo is also approximately 2 hours. Time flies though with incredible views of the Baja Natura and the Sea of Cortes. It is a Full day Adventure.
Question: Is it not dangerous to snorkel with Sea Lions?
Answer: You will be snorkeling in the area where the baby Sea Lions are, they are very playful, can nibble on your find or get very close to your mask. They are very playful and not dangerous. Follow the instructions of the Tour Guide at all times.
Question: I wear prescription glasses, can I still Snorkel?
Answer: Please visit your local dive shop at home and pick up a special insert that will allow you to wear your glasses while snorkeling. There are no prescription masks because everyone's prescription is different.
Question: How is visibility?
Answer: The visibility will vary depending on your snorkeling location, the time of the year, and the weather. To give you a general idea, expect visibilities between 25 and 40 feet from January through March, 25 to 60 feet from March to June, and 25 to 100 feet from July through December. Have in mind that when snorkeling, your depth will only be between 5 and 20 feet in most cases.
Question: Is this Tour in English?
Answer: Yes, the guides speak English and Spanish.
Payment for this Adventure Exclusivly with PayPal
Restrictions
minimum age 8 years, Heart, Back or Neck Problems, Sea Conditions can be rough
Your adventures includes
Roundtrip Transportation, Highly qualified Guides, Use of Wet Suit, Use of Snorkel Gear, Breakfast, lunch, Bottled Water
What to bring?
Bathing Suite, Towels, Hat or cap, Sunglasses, change of clothing, Sun Block, Camera, Cash for Tips and Souvenir
From $1999 to $1999 USD 12 hoursModerateFamily 5 year +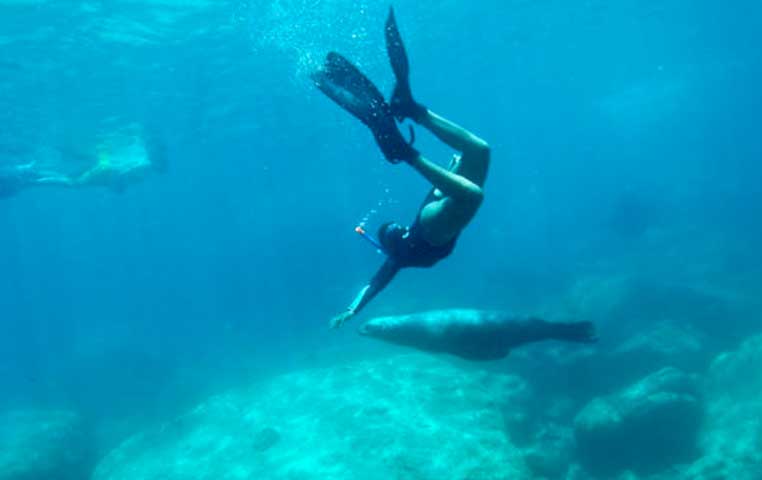 Do not forget to book your Airport arrival and departure transportation.
Los Cabos Private Roundtrip Transportation
1-10 passengers
Starting at
$140 USD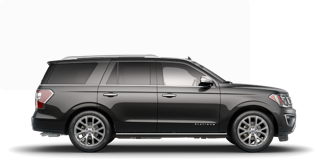 Los Cabos Private Roundtrip Transportation
1-5 passengers
Starting at
$140 USD