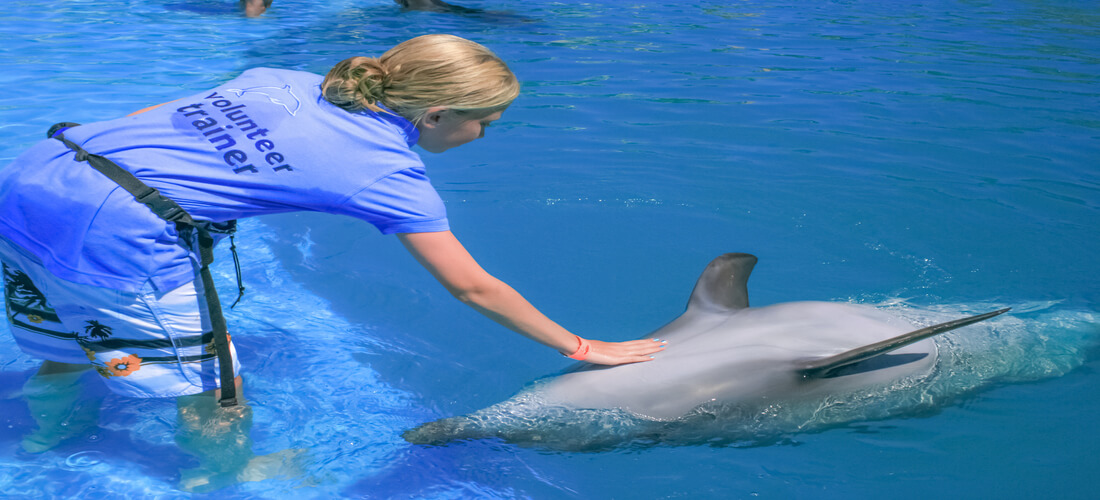 Dolphin Trainer

SPECIAL DEAL

SAVE 21% ONLINE
Dolphin Trainer
If you love marine biology, want to work with animals, or have ever thought about being a dolphin trainer, the adventure of a lifetime awaits you at here in Los Cabos. Developed for people who want to learn more about training marine mammals, the Trainer for a Day program gives you the chance to spend an educational day working besides Marine Mammal Specialists at the dolphin center in Cabo. You'll learn animal care and dolphin training methods, and get an exclusive t-shirt all while engaging in exciting water activities. This is an extraordinary and hands-on educational experience. Your future as a marine mammal specialist starts today!
Learn How to Train a Dolphin at Mexico's Premier Dolphin Center
Dolphins are perhaps the most intelligent marine animal in the world. Capable of nuanced social interaction and learning an astounding array of tricks and tasks, these marine mammals are truly a joy to be around. On a Dolphin Trainer for a Day tour here at Cabo, you get the opportunity to learn how to become a dolphin trainer and interact intimately with these amazing marine creatures. Together with the staff of experienced dolphin trainers, you will receive real trainer instructions and learn how to communicate with the dolphins you meet on the tour. Over the course of a day, you will learn how to properly touch dolphins, teach them tricks, and swim alongside them in the award-winning facilities at this Dolphin Center. You'll also get to learn more about dolphins as a species from the extensive knowledge and hands-on expertise of the trainers.
Giving Back
Here in Los Cabos, we are passionate about protecting the many natural wonders found in our greater Los Cabos region. That's why we are proud of the donation of a portion of the proceeds from the Dolphin Trainer for a Day tour to education and rehabilitative efforts. With this tour, you not only get the chance to learn about training and teaching dolphins—you'll also be making a donation to help dolphins everywhere. Learn more about all that's included in this once-in-a-lifetime tour, and book with us today!
Restrictions
Minimum Age: 12 years old, Cameras allowed in observation areas only, No jewelry or sunscreen allowed, Lifejackets are provided and required, Expecting mothers are restricted.
Your adventures includes
Round Trip Transportation, Lunch, Trainer's t-shirt, Swim with dolphins, Diploma, One printed photo of your dolphin training experience, Wetsuit (winter months).
What to bring?
Towel, Swimsuit, Money for photos and souvenirs.
From $249 to $249 USD 4.5 hoursEasyFamily 5 year +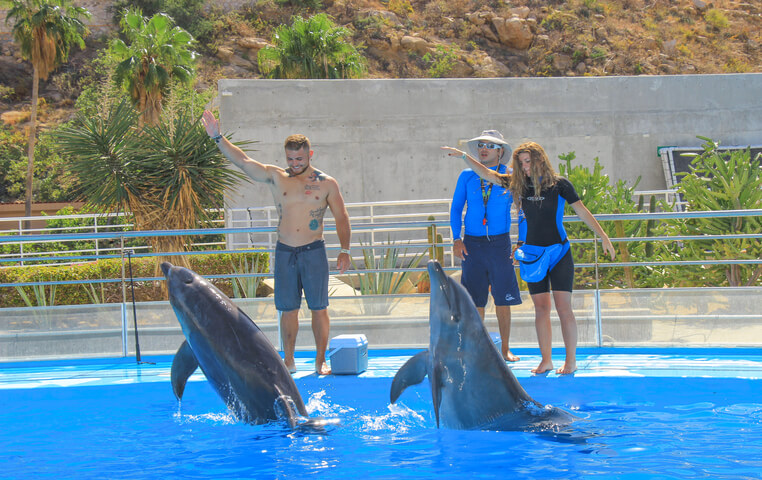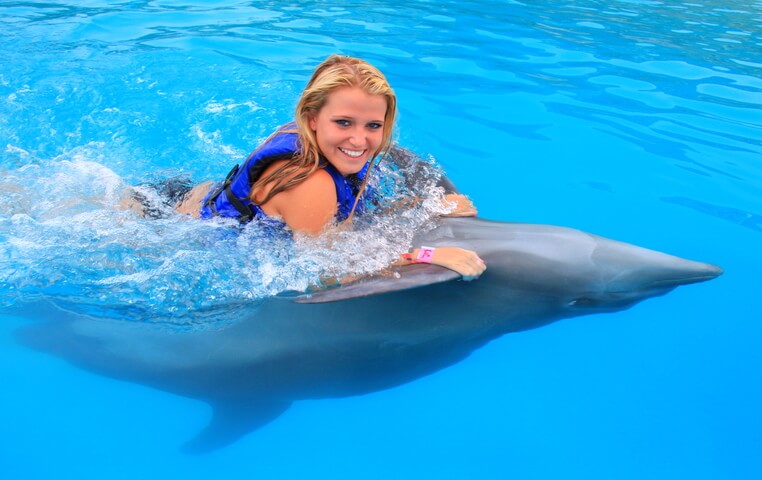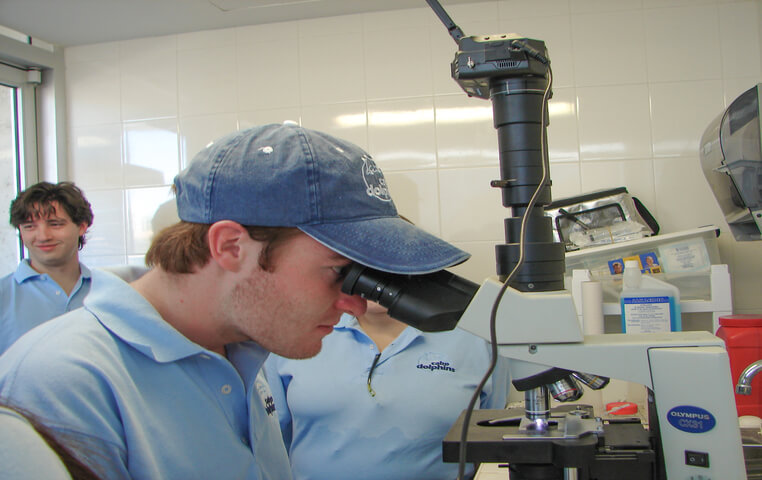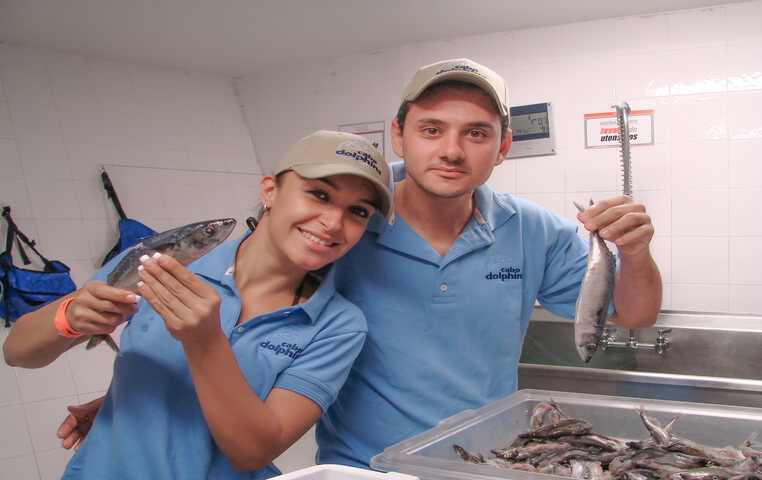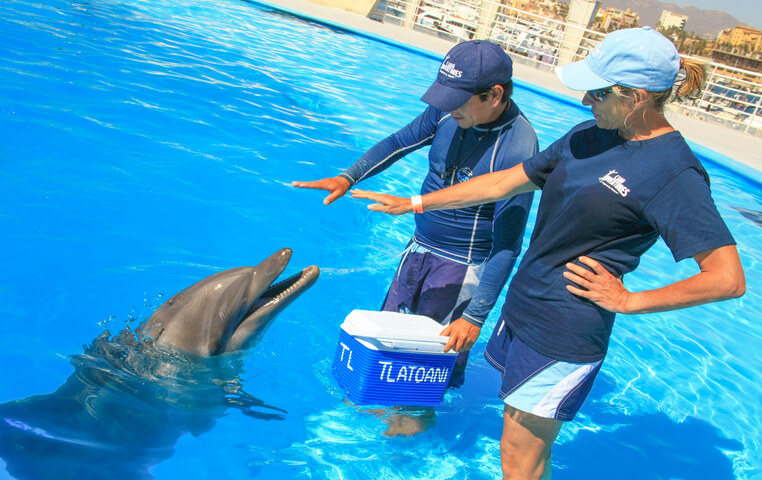 Do not forget to book your Airport arrival and departure transportation.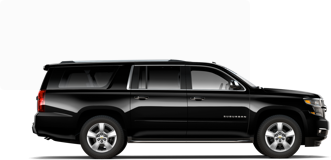 Los Cabos Private Roundtrip Transportation
1-5 passengers
Starting at
$145 USD
Los Cabos Private Roundtrip Transportation
1-10 passengers
Starting at
$140 USD