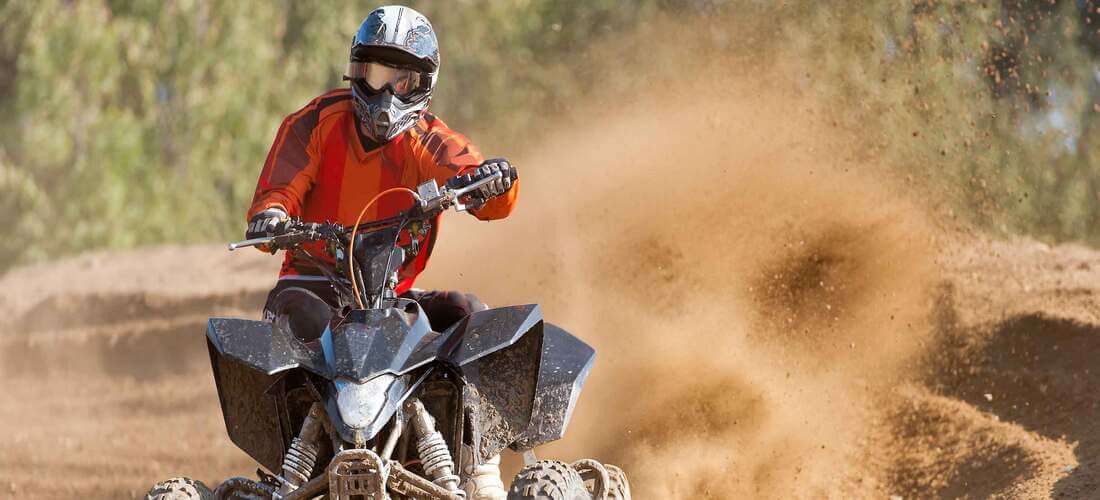 Cabo San Lucas ATV Tour

SPECIAL DEAL

SAVE 20% ONLINE
Cabo San Lucas ATV Tour
Head off the beaten path in this Adrenalin 4-wheel drive Los Cabos ATV Tour. Explore the Baja's Desert trails and secluded and dry riverbeds on top of a stunning Beach where you can speed up Your ATV in Los Cabos. Your search for things to do in Los Cabos is over. Prepare for Amazing views and trails you will discover during your Cabo San Lucas ATV Tour. You are always safe with our professional Los Cabos ATV Tour Guides that accompany the group throughout the Adventure. Get dirty and after taking off your goggles and safety gear you will see the difference. You get cleaned up and then enjoy a cold beer or beverage at the Parks Restaurant to cool off the Adventure. Included and without extra charge is the fantastic Animal Kingdom visit with Iguanas, love-birds, macaws and many more friends are waiting for you. Also included in Your adventure is a ride with your ATV over the longest wooden hanging bridge in America and the largest of its kind in the world. Adrenalin filled day with fantastic added value will make you have a tremendous day of fun.
Why is this Los Cabos Best ATV Tour?
Round-trip Transportation included

New ATV Equipment

Incredible terrain, Mountain, Dry Riverbeds and Beach

1st Class Safety Equipment, Helmets, Goggles, Elbow and Chest Protection

Professional ATV Guides

Drive over the largest wooden hanging bridge in Latin America

Small Zoo visit included

Pool and Oasis included

Adventure Park
What type of an ATV is this?
This is a Honda 250. 6000 RPM, 5 Speed Semi Automatic ATV, easy to handle and great to ride. The seat is very comfortable and the speed is incredible. It races with ease through difficult terrain and makes this ATV Adventure fun and also challenging.
Do I need to have experience to participate in this Tour?
If you have a valid drivers license and are ready to have fun there is not much to learn. Its very easy to handle. You get some practice rounds together with your Tour Guide to get a handle and the feel of the ATV. If for any reason you change your mind in the last minute you can always change to a zip line, Camel or Horseback Riding Tour at the same location.
How should I dress for this Cabo ATV Tour?
Closed comfortable Shoes

Shorts or pants are fine

Take clothing with you that can get dirty, nothing fancy you can regret afterwards

You get Goggles, a Bandanna and Helmet at the Location

Leave your belongings in the Locker or Hotel

Bring a change of clothing with you for after the Tour

Bring a Towel

Bring some Bug Spray
Is the ATV Tour safe?
If you follow the guides instructions and keep of the gas this is a very safe adventure. There are parts you can run your ATV, the Guide will indicate when you have to slow down, he knows the route. As in any Off Road Adventure precaution is the key to avoid an accident and follow the professional guidance. During the past 5 years I have not heard of an accident in that Tour.
Any dangerous Animals that I have to worry about during my Cabo ATV Tour?
While wildlife is abundant in the Baja Desert, including rattlesnakes and other predators, the noise makes them run faster than your ATV. Again the guides are very pending and may point out any Wildlife spotted during your Cabo ATV Tour.
How do I feel during my Cabo ATV Tour?
Put on your Off Road Helmet, Your Goggles and the Bandanna, get quick instructions and you are ready to hop onto your Honda 4 Wheel Off Road ATV. The adventurer inside you turns on and you turn on your ATV, roarrrrrrrrrrrr, just the sound of it gets your Adrenalin going. It is time to start and explore the Baja Outback. Race through Desert Pathways, Mountains, Dry River Beds, the Beach and a huge wooden hanging suspension Bridge. Each terrain has its challenges and gets your heart pumping. In some stretches you get the fullest out of your Honda ATV and speed up to its maximum speed. The views, the typical desert flora are a feast for your eyes and brain. You are having an incredible time and your brain absorbs all the images your eyes are catching. The Tour guides makes sure you are not going to hit the gas too much at specific places that you should not go too fast. The best of all, you are getting dirty, and I mean really dirty! Once you take off the Goggles and the bandanna you can see why, your eye area is the area that still looks clean. Racing through the desert and Baja Outback has the additional plus, that feeling that you have challenged terrains that many do not. After, what seems too short of a time, 2 hours you are ready to wash up, change clothes, have a Taco and a Beer at the location. You have mastered some of the most dificult terrains in the world with your ATV. Congratulations!
Additional Information about the location of your Cabo ATV Tour
This Adventure takes place in an adventure park located in the tourist corridor of Cabo San Lucas – San José del Cabo where you will find many activities and some extreme sports. Within its 115 hectares you will find the zip-lining largest circuit in Baja! They also have "La Gondola" a funicular unique in its style with glass floors where you marvel with this amazing view. You will be amazed by this 18 ton engineering wonder with a capacity of 15 persons. La Gondola can withstand almost 140 tons sustained by its four steel cables of 35 tons each.
The owner and passionate Manager has travelled the world, has researched the best methods, equipment and techniques. Now after over 15 years, and plenty of hard work invested working with the Best and safest engineering firms, he has perfected the attractions to be able to offer you a unique experience, trustful and very safe. In addition, due to their environment conservation policies, they have designed all their activities so that they blend with the ecosystem without disturbing it while taking advantage of their geographical characteristics and thus preserve its flora and fauna.
Explore the natural wonders of Mexico in this Eco Park. This Park opens its doors as the second ecological park from the Eco Park family following the idea of living an unforgettable adventure practicing extreme activities while coexisting with nature as you can do daily in the first Eco Park, Tapalpa.
Restrictions
Valid Drivers License of Pilot Minimum age acompanied by an adult 16 Years Minimum Weight 90 Pounds Maximum Weight 300 Pounds Heart, Back or Neck Problems Expecting Mothers Vertigo Osteoporosis
Your adventures includes
Roundtrip Transportation Highly qualified Guides Professional Equipment, Full Face Helmet and Goggles Training Session Free Locker with oficial ID Bottled Water
What to bring?
closed comfortable shoes change of clothing Cash Money for 20 Usd Park Entrance Fee per person, ATV Insurance, Souvenirs and Photos
From $110 to $140 USD 4 hoursModerateFamily Back problems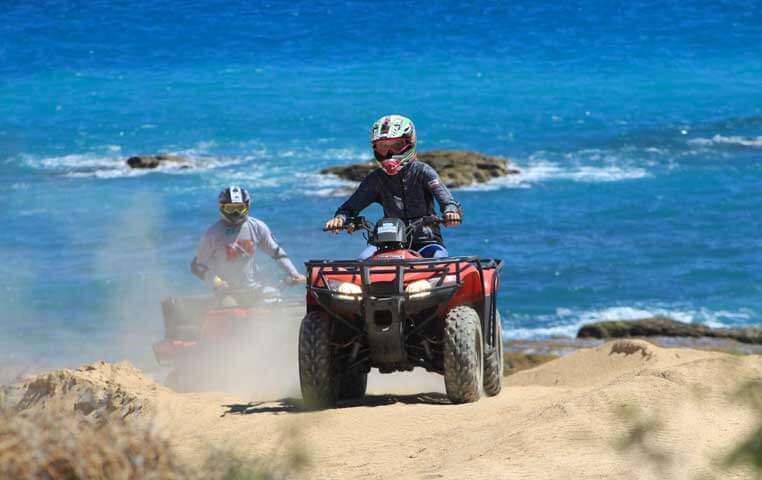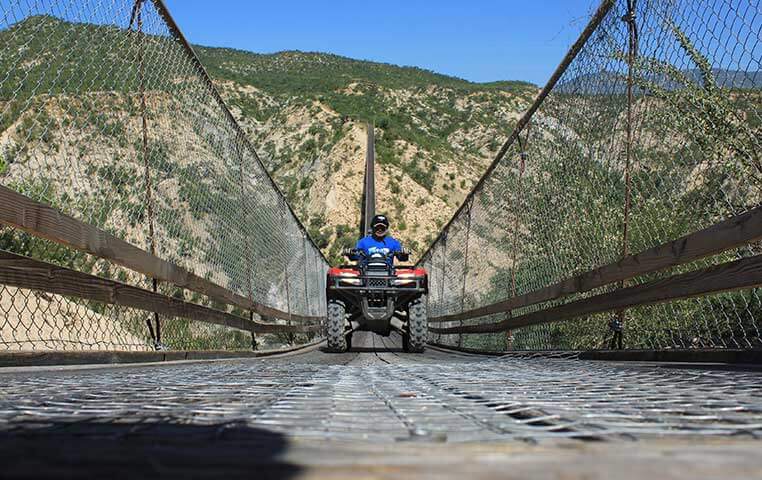 Do not forget to book your Airport arrival and departure transportation.
Los Cabos Private Roundtrip Transportation
1-10 passengers
Starting at
$140 USD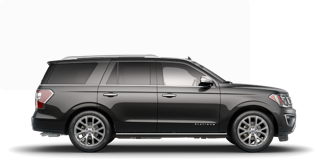 Los Cabos Private Roundtrip Transportation
1-5 passengers
Starting at
$140 USD