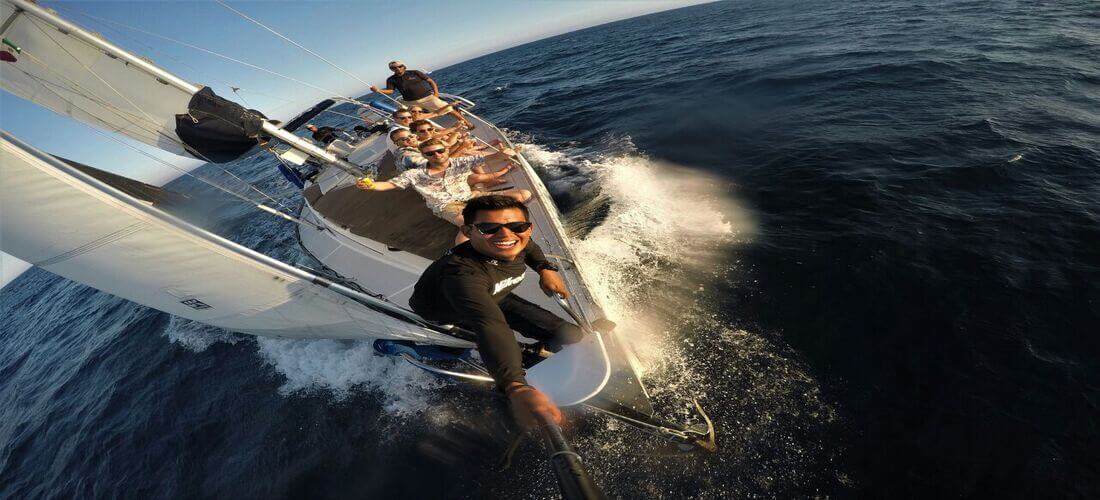 Cabo Private Snorkel Sailing Adventure

SPECIAL DEAL

SAVE 26% ONLINE
Cabo Private Snorkel Sailing Adventure
A Luxurious, Adventurous, Active and Soul Soothing Private Boat Tour Cabo San Lucas experience that stops your search for what to do in Los Cabos right here. Start your Adventure with your included door to door Round-Trip Transportation. After your quick check-in you will board a Luxurious, Elegant and Beautiful build Sailing Boat and get very comfortable. Hook up your phone to the sound system and start playing your favorite Music. On our Private Boat Charter Cabo San Lucas your unlimited premium open Bar starts immediately after your Snorkeling and Stand up Paddle activity, an ice-cold Beer, an incredible tasty Margarita, a Smoothie, a Cocktail or a glass of wine, it's up to you. On our SnorkelingSailing in Cabo you Sip on your favorite beverage while you leave the Snorkeling Area with stunning views of unbelievable Luxury Yachts everywhere and incredible views of Los Cabos. But first you will be arriving to Lands' End, Los Cabos most famous Landmark and a must see while on Vacation in Cabo San Lucas or San Jose del Cabo. Take stunning photos in front of Pelicans Rock, Lovers Beach, Neptune's Finger, the Sea Lions Colony and of Course the most desired photo of all, in front the Arch of Cabo San Lucas. Then sail to Chileno or Santa Maria Bay for a fantastic Snorkeling Adventure in a natural coral reef. Hop onto a Stand-up Paddle Board and take some amazing Photos.
Included:
► Private Round Trip Transportation
► Private 3 Hour Snorkeling & Sailing Experience
► Professional Snorkeling Equipment
► Snorkeling Guide
► Premium International Open Bar including White Wine & Red Wine
► Variety of Exotic Cocktails and Mixed Drinks
► Tortilla Chips and Mexican Salsa
► Freshly prepared Guacamole
► Sellection of Turkey Deli Style Baguette
► Fresh Sellection of Fruits
► Dessert
Not Included:
► Gratuities
Lands' End is an incredible place. The Sea of Cortes meets the Pacific Ocean, it is being described as the Aquarium of the world due to its tremendous variety of Marine Life. Pelicans, Frigate's and other birds are also part of your Adventure you are going to live. Its time, the sails are set, the motors are turned off and the wind is your only need and energy of propulsion. The Sails fill up quickly with wind and air and the crew works to make your sailing experience and unforgettable one. Now only listen to the wind and the sound of your favorite music, feel the Ocean breeze in your hair while sailing into the Pacific Ocean. Of course, your premium open Bar is open on your way back from Chileno and you keep delighting on your favorite drinks to the sound of wind and nature. This incredible fun and relaxing Adventure also include delicious hor d'oeuvres that will delight your taste buds quite a bit and that are being served to you by our fantastic crew. The services and attention are world class and according to the luxurious experience. This is Adventure in style, Snorkeling, SUP, s and even romantic to explore the best that Los Cabos has to offer.
Our crew has plenty of smooth Sailing experience, some have been sailing on Boats of the Americas Cup, if you are more hands on and wanting to learn, this would be also a great opportunity to increase your knowledge and start becoming a professional Sailing Captain. Otherwise of course the crew is there to make your Adventure the way your dreamed off and is doing all the hard work for you. Our Los Cabos Sailing Adventure is an experience you need to include during your stay in Paradise, is the most popular Tour available in Los Cabos and we suggest early reservations to guarantee your spaces.
The five best snorkeling tips: All it takes is to follow simple tips to be snorkeling like a pro!
1. Find the perfect fit for your mask
First things first – fit the mask over your eyes and strap the elastic over your head. Make sure there are no twists and that the straps are flat above your ears. Don't wear your mask strap at the base of your head as the mask can slip out of place and cause water to seep in. The mask strap should fit snugly around the widest area of your head. This is one of the most important tips for snorkeling to remember. There are ways to ensure your mask fits your face properly before heading out. Press the mask to your face and breathe in through your nose slightly. If the mask fits snuggly to your face once you let go, that's a sure sign you've found the right size, but don't fasten it too tightly to your face either. A mask that is too tight can cause a headache, or general discomfort, and besides, the pressure on the mask once you hit the water helps it to stay in place. Keep in mind that mustaches and hair can also get in the way of proper fitting of a snorkeling mask. Brush your hair away and out of your face to avoid leakages, which can be slow and steady. The 'mask test' is important because it helps to ensure water will not leak in while you're snorkeling. Our Snorkel Guide will assist you in the process.
2. Defog your mask with baby shampoo or defogging gel
Defogging your mask is perhaps the single most important skill to know as a beginner – the condition of your mask can make or break your experience. Most skilled snorkelers recommend baby shampoo as a defogging solution. There are also gels which are often sold at resort or dive shops which work well to keep your mask from getting fogged up. Remember, when snorkeling, optimum visibility is key. Defogging solutions work by creating a layer between the air moisture in your mask (your breath) and the glass of the mask itself. Our snorkeling Guide has taken care of the defogging for all of our participants and Snorkel Masks.
3. Get excess water out of your mask when needed
One of the most important things to learn about snorkeling is how to get water out of your mask. It is better to learn this before getting into the water. There are various techniques to keep your snorkeling mask from getting filled with water, although it is completely possible to clear the excess water from your mask under water if you wish. Remember, if your mask fills up with water, don't panic. You can always surface to get the water out.If you're in a situation where you've spotted something amazing and don't want to risk losing sight of it, you'll need to learn how to quickly clear your mask under water. To get the water out, pull the bottom of the mask away from your face and blow outward. Keep your breathing normal, make sure you're comfortable and relax. Before you submerge again, check if your mask is leaking. Always make sure that your mask is fitted properly!
4. Preserve energy with full-foot fins
There's no question that fins add to under water mobility making the experience a more dynamic one. Newbie snorkelers will find themselves having to choose from full-foot or adjustable fins. Full-foot fins are often the recommended choice for beginners; ensure you find the right fit before you set out. Steer clear from fins that are too tight, too loose, or too painful. Once your fins are on securely, slide into the shallow end of your practice pool, or do the 'moon walk' carefully across the sand into the ocean to an area where water is waist deep. It's always a good idea to go for a trial run before making the rounds underwater. Our Snorkel Guide will make sure you have the correct Fins for your underwater Adventure.
5. Take deep focused breaths to help yourself relax
Deep breathing is the key to life… or at least it is when scuba diving or snorkeling. Breathing can be limited through a snorkeling tube, so it's important to take deep focused breaths, which can help you relax.
Restrictions
minimum age 6 years Expecting Mothers Heart, Back or Neck Problems Osteoporosis up to 4 passenger
Your adventures includes
Roundtrip Transportation Highly qualified Guides Premium Open Bar Lunch and Snacks Snorkel equipment Stand up Paddle Board
What to bring?
Camera mp MP3 Player with favorite Music Cash for Tips and Souvenirs Towels Light Sweater Hat or cap , Sunglasses Sun Block
From $990 to $990 USD 3 hoursEasyFamily 5 year +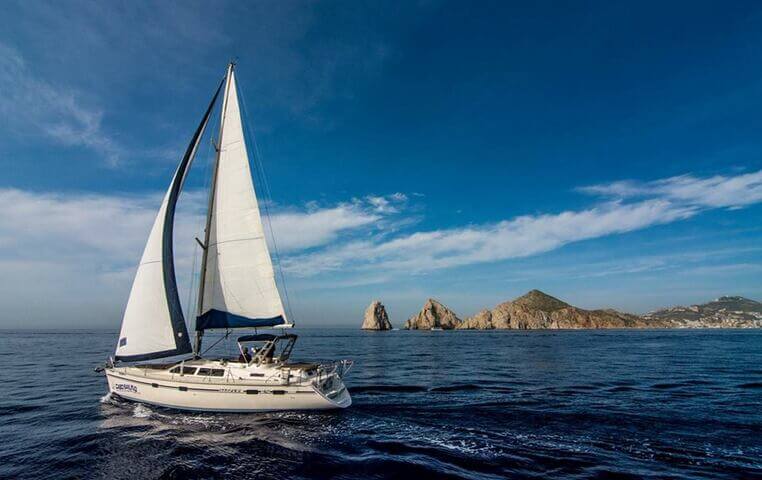 Do not forget to book your Airport arrival and departure transportation.
Los Cabos Private Roundtrip Transportation
1-10 passengers
Starting at
$140 USD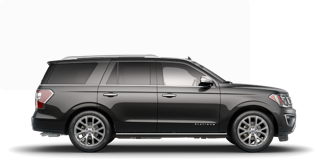 Los Cabos Private Roundtrip Transportation
1-5 passengers
Starting at
$140 USD