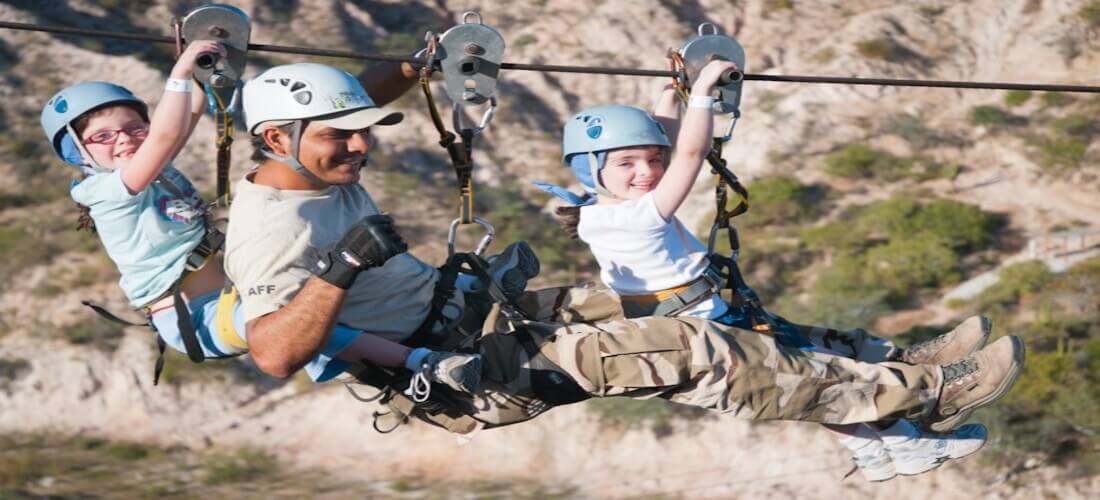 Zip Line

SPECIAL DEAL

SAVE 45% ONLINE
Zip Line
If you are looking for things to do in Cabo that have the feeling and touch of Adventure and Adrenalin look no further. Come and join our Zip Line in Cabo for Adrenalin filled safe action and tons of fun. 7 fantastic and easy to do Zip Line in Cabo 300 feet above the surface and with speeds as much as 50 mph are a guarantee to get your heartbeat up and the Blood flowing at accelerated speed through your veins. This Zip Line in Cabo San Lucas is the most popular adventure and Free round trip transportation is included in your adventure here in Cabo. In our Zipline in Cabo San Lucas, you are being attended by professional and certified Zip Line Tour Guides that make sure that this safe adventure is even safer. If you feel up to it and want additional challenges in your Adventure optional and included are also the following additional free adventures;
Included:
► Round Trip Transportation
► Training and Introduction
► 7 Adrenalin Filled Zip Lines with up to 300 Feet of Height
► Tarzan Swing
► Commando Bridge
► Optional 170 Feet Natural Stone Wall Rappeling
► Water
► Tequila Tasting
► Entrance Fees and Insurance
Not Included:
► Gratuities
► 12 Usd Park Entrance Fee per Person
► Photos
Suspension Bridge:
This special bridge moves with every step you take, so have fun dancing and jumping around while you cross it, just remember to shake it! It is one of the funniest parts of the tour and it will have you laughing all the way.
Rappel:
This is where you can feel like a pro, you've probably seen this in action movies; so now is the time to do it. You will descend 180 Feet, or 60 meters through a rope on a natural mountain wall using a "figure 8 safety device", you will be in complete control of the descent but there will always be two instructors helping you along the way, they will be in charge of your safety at all times, this is a very rewarding and fun part of this tour, afterwards you can say with pride: "I did it!". It is worth mentioning that although Rappel is a part of the tour, it can be skipped if you like to.
Tarzan Swing for Kids Only
The Tarzan Swing is a free jump from a high platform (32.8 ft) with a big pendulum-like swing, the longitude of the swing is 98.42 ft, lasts for about 25 seconds and it is only suitable for children between 7 and 12 years old. As it is a free style jump, the children are free to choose the position of their hands, they can do it by holding the rope or if they feel more adventurous, they can let their arms go!
To finish of your fun day and adventure a Tequila and Damiana tasting is included in the Parks Tequila Factory and beautiful restaurant, relax and have a drink or 2 prior to the return to you Hotel. You had a fantastic day in Paradise and probably have Rappelled down a 180 Feet Wall like Bear Grylls in the Adventure TV Shows or part of a professional Swat Team, you can and should be proud of you.
Restrictions
The maximum weight limit for the zip-lines is 265 lbs. or 120 kg, The maximum weight for rappelling is 220lbs or 100kg, The minimum weight for the rappel is 100 lbs. or 45kg, The maximum weight for the Tarzan swing is 100 lbs. or 45, The minimum age is 7 The use of Cameras is not allowed.
Your adventures includes
Round Trip Transportation, Professional Tour Guide, Bottled Water, 7 Zip Lines, Rappel, Tequila Tasting, Suspension Bridge and Tarzan Swing for qualifying Kids.
What to bring?
Closed Shoes (No Sandals), Light and comfortable clothing, Sunglasses, Sunscreen, cash for Souvenirs, Photos and consumption at the Restaurant.
From $69 to $99 USD 3 hoursModerateFamily Expecting Mother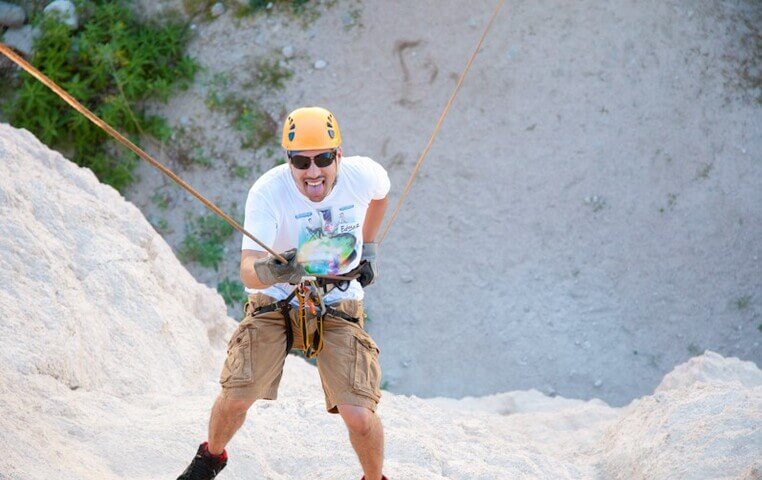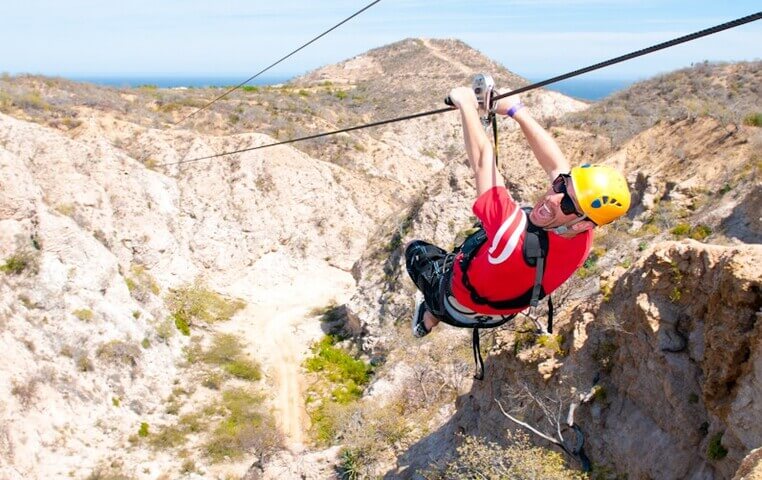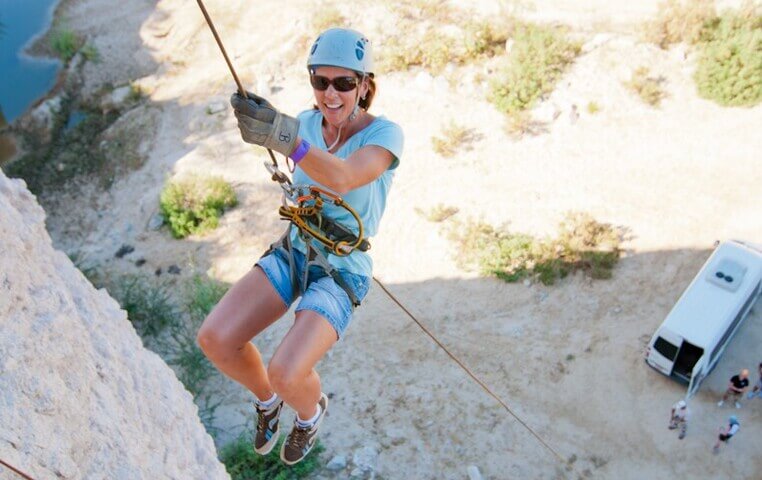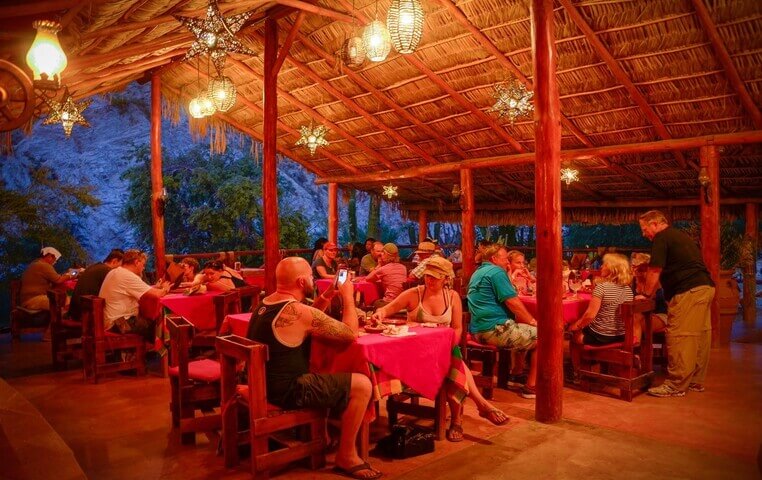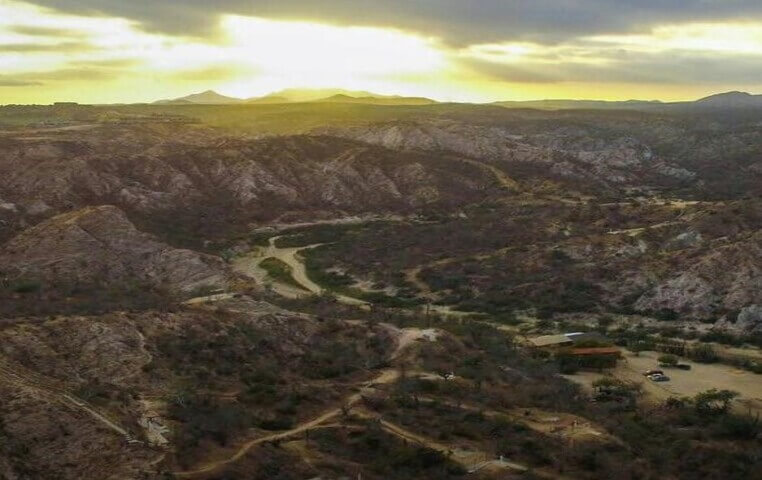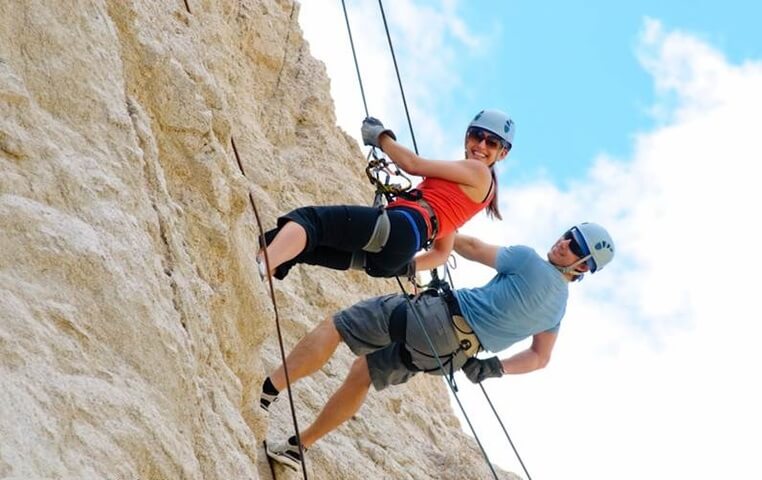 Do not forget to book your Airport arrival and departure transportation.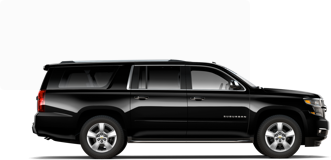 Los Cabos Private Roundtrip Transportation
1-5 passengers
Starting at
$145 USD
Los Cabos Private Roundtrip Transportation
1-10 passengers
Starting at
$140 USD